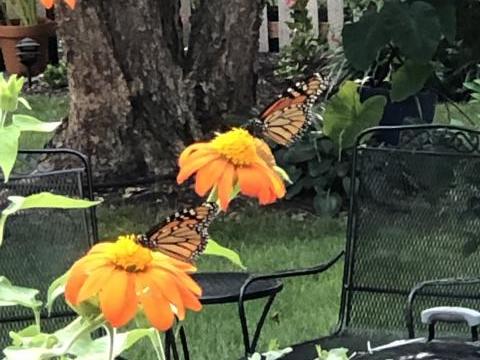 Date: 09/15/2020
Number: 14
Partly sunny, hazy smokey cloud cover, temp 76, low humidity and calm winds.

Have spotted an additional 14 today from my previous report this morning.

Currently have 4 eating on the Mexican Sunflower which seems to be the most preferred source of food today.

I captured in this pic 2 monarchs feeding.
Lenexa, KS
Latitude: 39 Longitude: -94.7
Observed by: Mike
Contact Observer
The observer's e-mail address will not be disclosed.
Contact will be made through a web-based form.