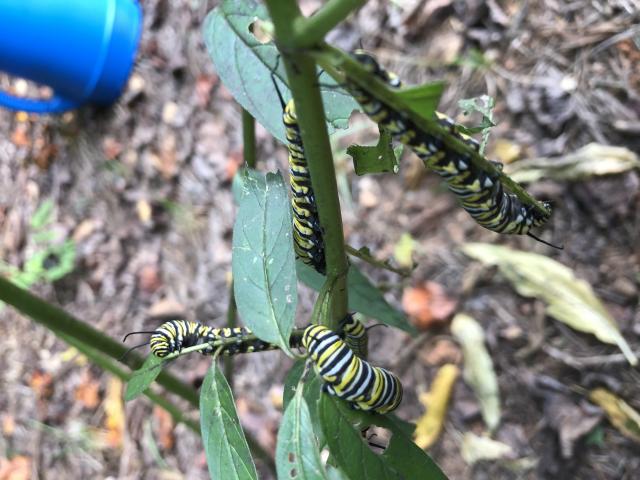 Date: 09/15/2020
Number: 30
I hadn�t been down to look at my milkweed plants in a while as they were looking like they had given up for the year. But as I was down looking at my tomato plants, I happened to see these caterpillars. The more I looked, the more I found. 29 were on the swamp milkweed, and one lowly caterpillar was on the butterfly weed.
Winston Salem, NC
Latitude: 36.1 Longitude: -80.3
Observed by: Amy
Contact Observer
The observer's e-mail address will not be disclosed.
Contact will be made through a web-based form.