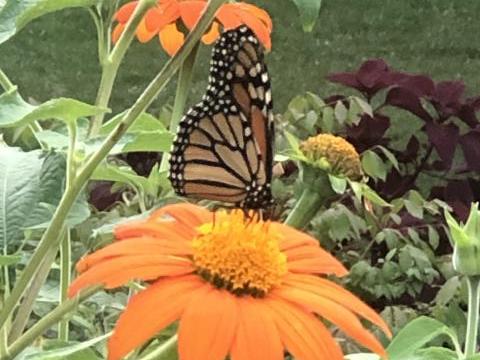 Date: 09/16/2020
Number: 4
Partly cloud, skies still glazed over with the smoke from the west coast, calm winds, temp 79, pic taken at 6:15pm. Feeding on the Mexican Sunflower. All four have been feeding on the same plant since 5:00pm.
Lenexa, KS
Latitude: 39 Longitude: -94.7
Observed by: Mike
Contact Observer
The observer's e-mail address will not be disclosed.
Contact will be made through a web-based form.