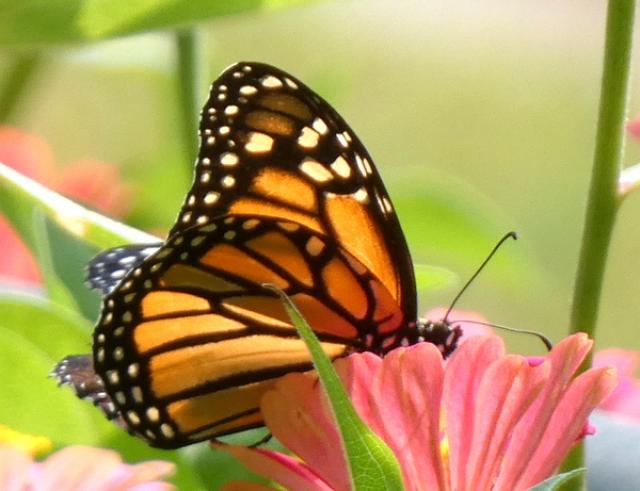 Date: 09/18/2020
Number: 2
We have had so few Monarchs this year we were worried they were all done. However, we finally had two more today on our zinnias. Our weather had gotten really cold down to 38 degrees F last week around Sep. 8th, but it was 81 degrees F today around noon when I took this picture. The zinnias took a beating when it was so cold, but fortunately some of them are still blooming. The two Monarchs never got close enough together to get a picture of them together.
Mc Cook, NE
Latitude: 40.2 Longitude: -100.6
Observed by: Susan
Contact Observer
The observer's e-mail address will not be disclosed.
Contact will be made through a web-based form.