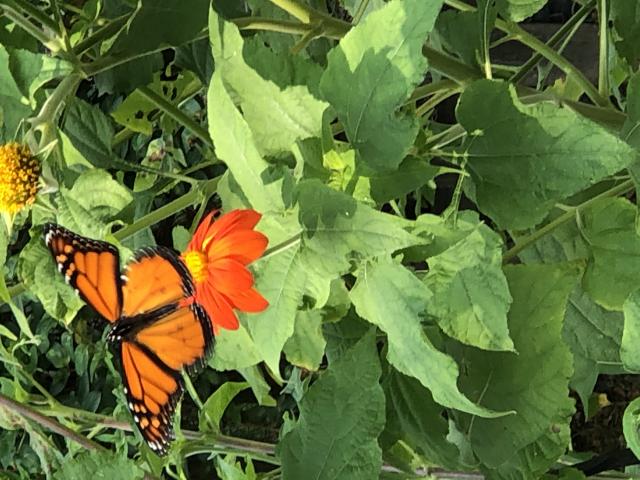 Date: 09/19/2020
Number: 7
Partly sunny, temp 73, calm winds out of the ESE, moderate humidity.

Had monarchs all day, this pic was taken at the noon hour.

Feeding very intently on the Mexican Sunflower and occasionally switching over to the Butterfly Bush.
Lenexa, KS
Latitude: 39 Longitude: -94.7
Observed by: Mike
Contact Observer
The observer's e-mail address will not be disclosed.
Contact will be made through a web-based form.