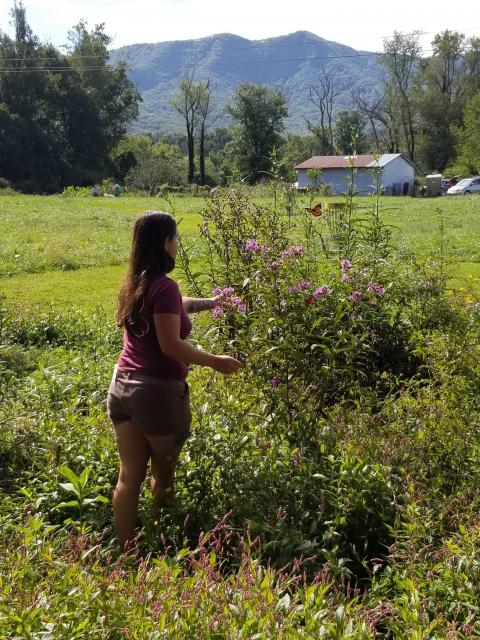 Date: 09/23/2020
Number: 12
Tagged several monarchs that were nectaring on asters and ironweed at the Monarch Waystation below the Black Mountain community garden. Monarchs began showing up in Black Mountain on Monday this week following a cold front that came in after weekend rain.

Also counted 39 caterpillars on 140 milkweed plants there.

The 12 adults were at Monarch Waystation garden, totaling about 1/2 acre, where we were counting caterpillars on common Milkweed. It was between 10:30 and noon. The winds were calm. And had warmed to the mid 60s after a cool night in low 50s or high 40s. We tagged 3. One male and 2 females. They just hung around after being tagged. They were nectaring in groups of 2 or 3.

They were not flying directionally, just feeding on ironweed and swamp aster. Fluttering about between flowers.
Black Mountain, NC
Latitude: 35.6 Longitude: -82.3
Observed by: Emily
Contact Observer
The observer's e-mail address will not be disclosed.
Contact will be made through a web-based form.