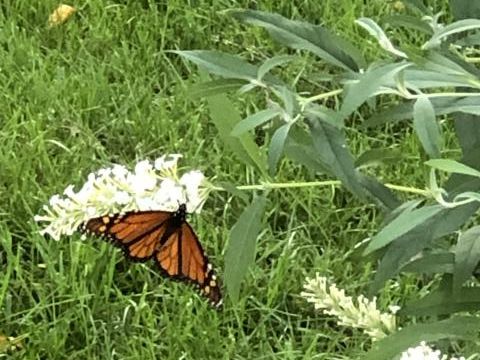 Date: 09/26/2020
Number: 43
I suspect today will be the last day of peak migration for Eastern Kansas.

We had so many in and out of the yard today feeding on all sources of food (Mexican Sunflower, Butterfly Bush, Rose Bush).

The winds were out of the South at 15-20, gusting up to 30. The high temp today was 90, under sunny skies.

We do have a strong cold front approaching tomorrow morning which will bring the winds out of the NNW and cooler temps in the 60�s and lows in the lower 50�s maybe some 40�s.

Reviewing the latest monarch peak migration reports it appears the numbers are rising in OK which is the most realistic movement especially after the last 10 days of high observations coming from Kansas.

It was been a wonderful several weeks that I truly look forward to each year. God speed in your journey south.
Lenexa, KS
Latitude: 39 Longitude: -94.7
Observed by: Mike
Contact Observer
The observer's e-mail address will not be disclosed.
Contact will be made through a web-based form.