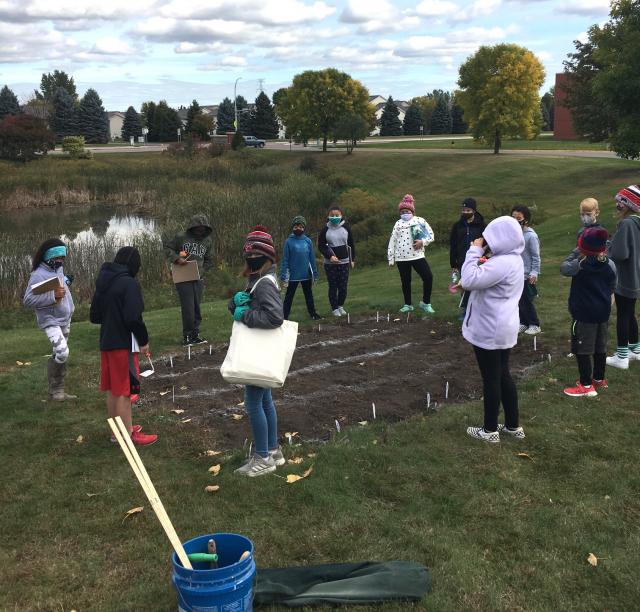 Date: 10/02/2020
Number: 75
Fourth graders at Sun Path Elementary planted bulbs on Oct. 1 and 2. We had cool, windy, cloudy weather. We observed many worms, ants, and slugs in our soil. It has not rained for a while so we made sure to bring our water bottles.
Shakopee, MN
Latitude: 44.8 Longitude: -93.5
Observed by: Marta
Contact Observer
The observer's e-mail address will not be disclosed.
Contact will be made through a web-based form.