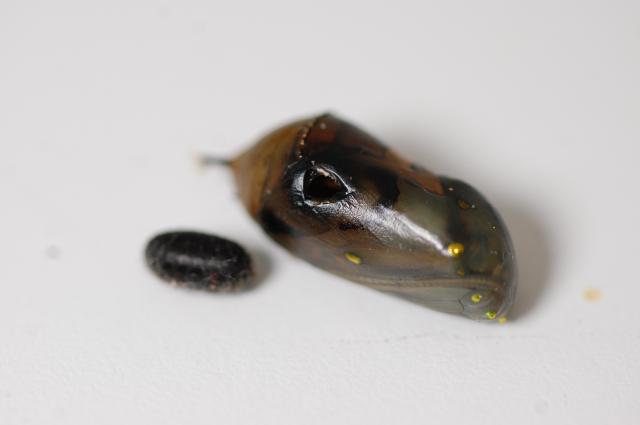 Date: 10/06/2020
The weather first week of October would have been fine to release my third captive bred monarch, but the developing butterfly chrysalis was not looking right. It was turning black slowly with unsual-looking internal colors.

Finally, on closer examination when I decided the monarch was not going to emerge, I saw a small dark brown cocoon lying below the black hanging chrysalis. When I examined the chrysalis closer, I saw the small hole where the parasitic larva had obviously chewed its way out.

I did not see the white grub as I have when another captive monarch I raised years ago was killed by a parasite.
Arcade, NY
Latitude: 42.6 Longitude: -78.4
Observed by: Donna
Contact Observer
The observer's e-mail address will not be disclosed.
Contact will be made through a web-based form.