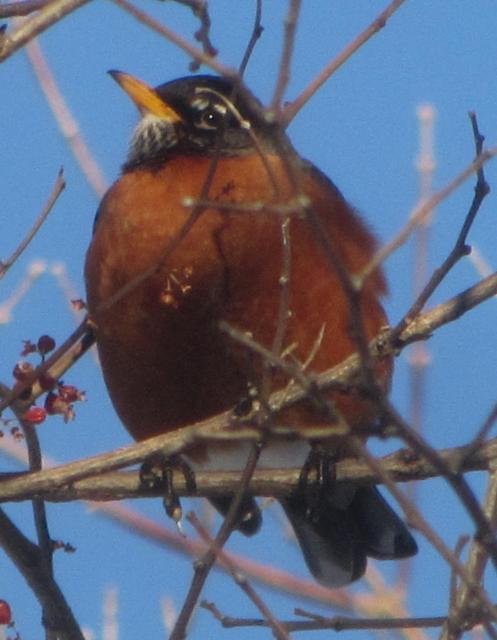 Date: 02/10/2021
Number: 31
American robins ate one sort of ornamental fruit way back in October, but ignored another variety on neighboring trees. Recently robins have returned to this region after several weeks of apparent absence. today they are now following the lead of a single pine grosbeak to eat the fruit ignored in autumn. the fruits are now desiccated, rotting or fermenting, and perhaps quite delicious. The fruit might have lasted weeks with only the single pine grosbeak, but we imagine the robins will strip the fruit so quickly that they will departed to better food supplies before Great Backyard Bird Count.
Waterville, ME
Latitude: 44.5 Longitude: -69.6
Observed by: mega
Contact Observer
The observer's e-mail address will not be disclosed.
Contact will be made through a web-based form.