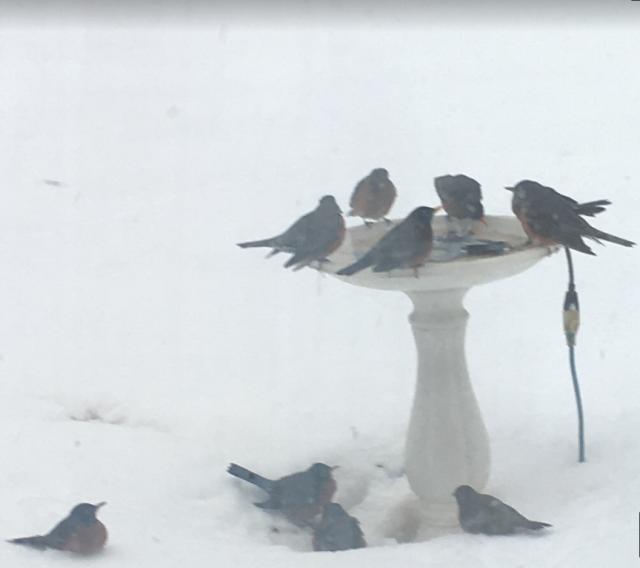 Date: 02/18/2021
Number: 50
The birds were here again today, from 8am to 9 this morning Robins populated the backyard and my birdbath continuously, always many at a time drinking much water in the birdbath. I left at 9 and came back at 10 am to find a similar number still getting their drinks in shifts of new birds. By noon there were only a few Robins there. By dinner time the birdbath was full of sparrows taking full baths. Six or seven at a time dunking their heads and backs under the water, with much spashing and repeated dunkings. Not a Robin to be seen.
Bloomington, IN
Latitude: 39.2 Longitude: -86.5
Observed by: Ann
Contact Observer
The observer's e-mail address will not be disclosed.
Contact will be made through a web-based form.