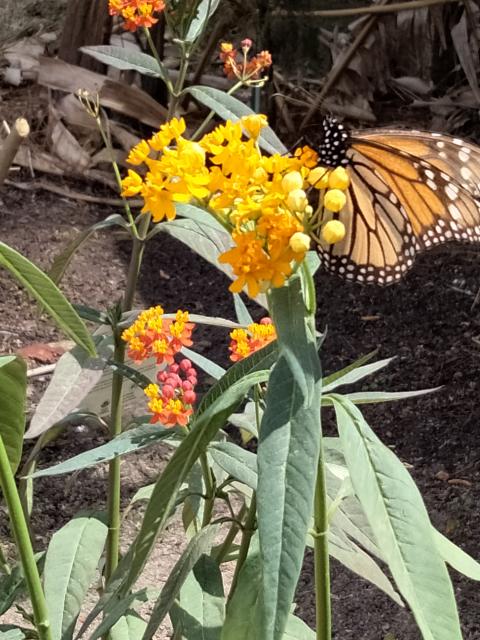 Date: 03/13/2021
Number: 1
Hi! Due to the recent unprecedented historical freeze in Texas, we decided for the first time to get Milkweed for the Monarchs and a Humming Feeder, since everything seems so dry and dead and we wanted to help. Well, it hasn't been a week since we got Milkweed and were excited to see a beautiful monarch on it today! She enjoyed it for a few hours and left. Hoping to see more soon! The Pin is exactly at our home address for accuracy. Getting Milkweed will become a tradition from now on and we're excited for our 2 yr old boy to see them and hopefully see caterpillars on them soon. We'll keep you posted!
Houston, TX
Latitude: 29.9 Longitude: -95.2
Observed by: Jannice
Contact Observer
The observer's e-mail address will not be disclosed.
Contact will be made through a web-based form.