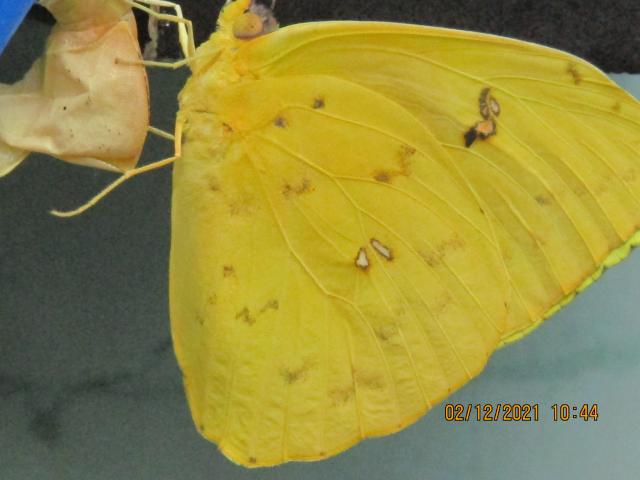 Date: 02/12/2021
Number: 1
A cloudless sulphur butterfly hanging onto its chrysalis, just after emerging. Sulphurs, Monarchs and Gulf Fritillaries are abundant in my yard, but I have seen several kinds of skippers, black and spice longtail and a rare zebra longwing.
Tampa, FL
Latitude: 28 Longitude: -82.5
Observed by: Gina
Contact Observer
The observer's e-mail address will not be disclosed.
Contact will be made through a web-based form.