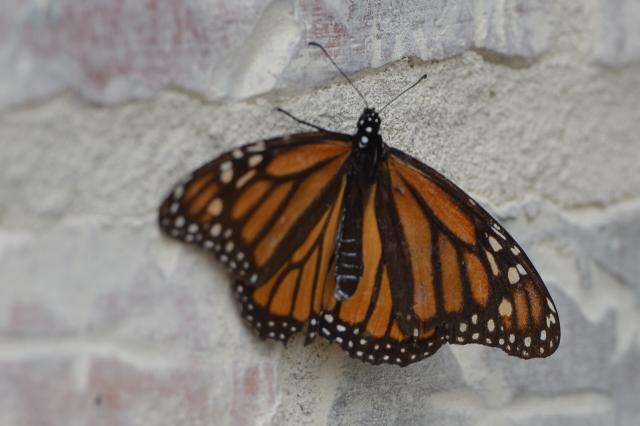 Date: 03/26/2021
Number: 1
Our first arrival has only a few tatters on her wings, and her color is less faded than last year's first Monarch of the season. She laid 19 eggs on the 2 new milkweed plants, though the other milkweeds are slowly sprouting new leaves. Thankfully, we celebrate the beautiful Monarch's return!
Crowley, LA
Latitude: 30.2 Longitude: -92.4
Observed by: Carla
Contact Observer
The observer's e-mail address will not be disclosed.
Contact will be made through a web-based form.