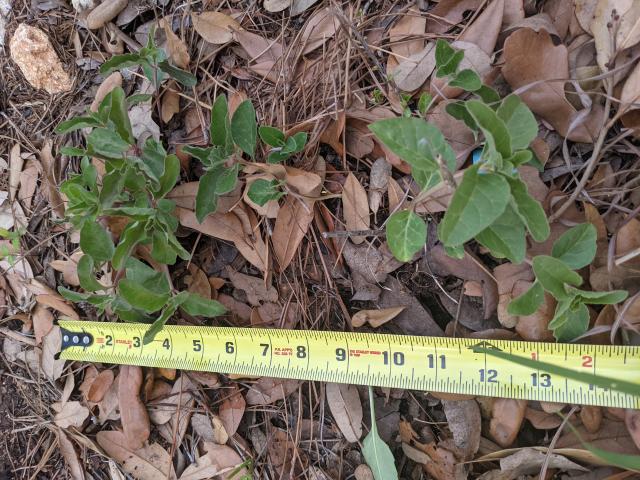 Date: 03/29/2021
SW Austin Monarch waystation front yard zip code 78739. Zizotes milkweed progress in front yard.

Like antelope horns, a lot of variance in size from plants only an inch big to those that are 4 inches or more.

See my other picture submissions for comments on Austin freeze, dryness, and lack of nectar plants.
Austin, TX
Latitude: 30.2 Longitude: -97.9
Observed by: Nicole
Contact Observer
The observer's e-mail address will not be disclosed.
Contact will be made through a web-based form.