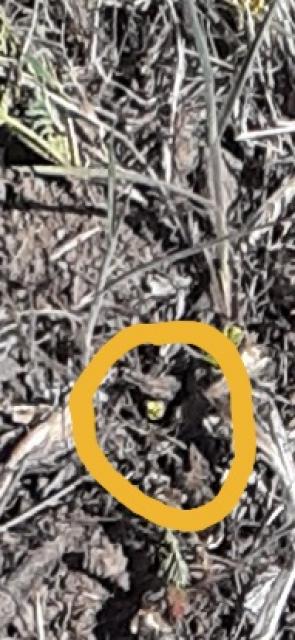 Date: 04/08/2021
Antelope Horn Milkweed, A. Asperula, had new growth showing on April 8th 2021. This antelope milkweed is native and located at the mouth of American Fork Canyon. Several plants are growing in the area. Most had new growth however, not all did.

The weather has warmed up the past several days with the average temperature in the upper 60s.
Alpine, UT
Latitude: 40.4 Longitude: -111.7
Observed by: Anette
Contact Observer
The observer's e-mail address will not be disclosed.
Contact will be made through a web-based form.