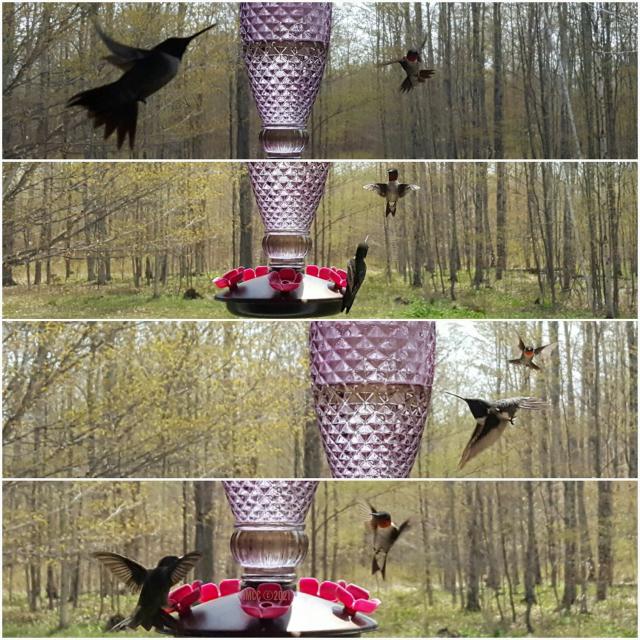 Date: 05/15/2021
Number: 2
Dog fights for dominance around the feeder non-stop from noon to sundown, ruby-throated hummingbird male with golden gorget defended his prized feeder. Very evenly matched with more displays than actual contact, at times resting near each other between battles, the challenger was last bird standing on this territory at sunset.
Gulliver, MI
Latitude: 46.1 Longitude: -86.1
Observed by: James
Contact Observer
The observer's e-mail address will not be disclosed.
Contact will be made through a web-based form.