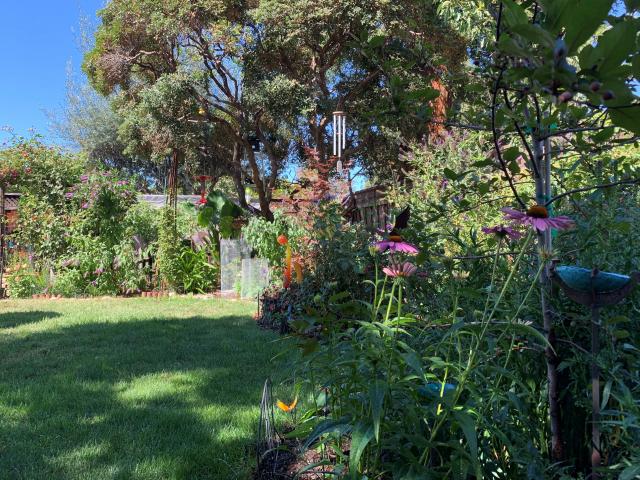 Date: 06/23/2021
My garden. Full of nectar plants, shelter, bird baths, hummingbird feeders and flowers the Monarchs like. The butterfly bush is the most popular now to be outdone soon by the Mexican Sunflowers when they start blooming. Hummingbirds regularly visit the bird baths that have running water and wash their bums which is quite a show.
Mountain View, CA
Latitude: 37.4 Longitude: -122.1
Observed by: Joyce
Contact Observer
The observer's e-mail address will not be disclosed.
Contact will be made through a web-based form.