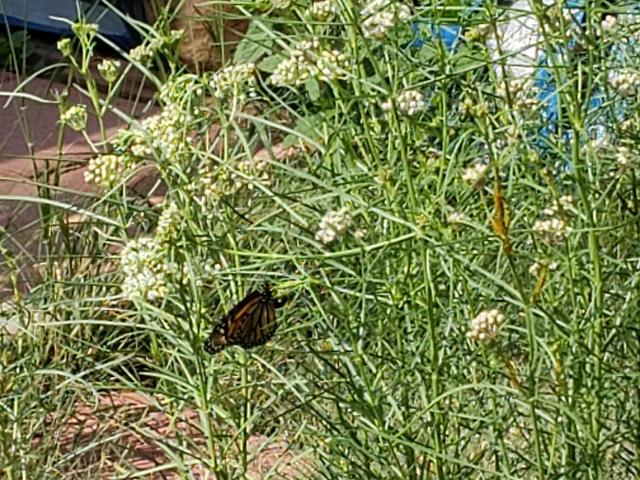 Date: 07/22/2021
Number: 1
1 worn female observed for about 5 minutes this morning at 10 AM (sunny, warm, calm) as she wandered deliberately around & through a loose patch of Horsetail Milkweed (Asclepias subverticillata) in our backyard. she appeared to place eggs preferentially beneath developing inflorescences. I say "appeared to place eggs" because she bent her abdomen in the usual manner for that purpose, but I did not look to confirm any eggs. I only had my phone for a camera anyway.
Santa Fe, NM
Latitude: 35.7 Longitude: -106
Observed by: Steve
Contact Observer
The observer's e-mail address will not be disclosed.
Contact will be made through a web-based form.