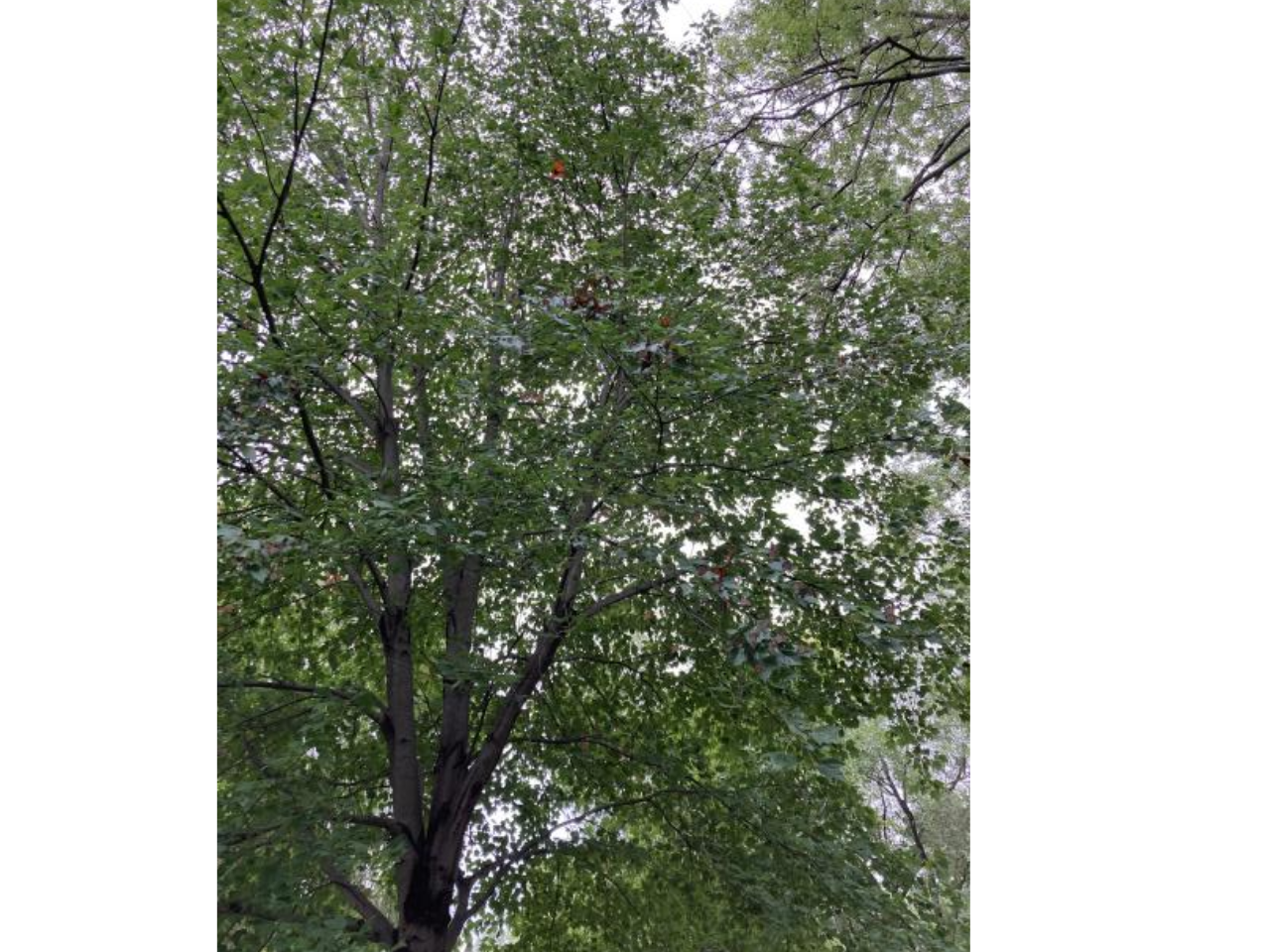 Date: 08/27/2021
Number: 200
SO EXCITED. All day I posted "Adult Monarch Sighted." Ones, twos and then nine and so on. Then at 6:30 p.m., a neighbor called me over to see a ROOST. I've never seen one. Neighbors gathered mostly in silence as the monarchs gathered and split ranks as more joined their branches. It made it impossible to count. I took photos but will post them tomorrow when I choose the best photos sent by neighbors. The roost was in a maple Tree. Don't know the exact name of the maple but it wasn't Silver or Red ... maybe "Blazing Autumn"?

[Added photo and additional comments below from observer's separate report, by Journey North 08/30/21]

Posted narrative about the roost yesterday. Here is one photo. Sorry was too excited and didn't zoom in but you can see one of the clusters. There were more clusters around the tree plus smaller clusters here and there. Today (8-28) monarchs seem to be everywhere in my backyard -- maybe these are the roost monarchs who are hanging around my yard because severe storms are predicted in early afternoon.
Minneapolis, MN
Latitude: 45 Longitude: -93.2
Observed by: Kathleen
Contact Observer
The observer's e-mail address will not be disclosed.
Contact will be made through a web-based form.