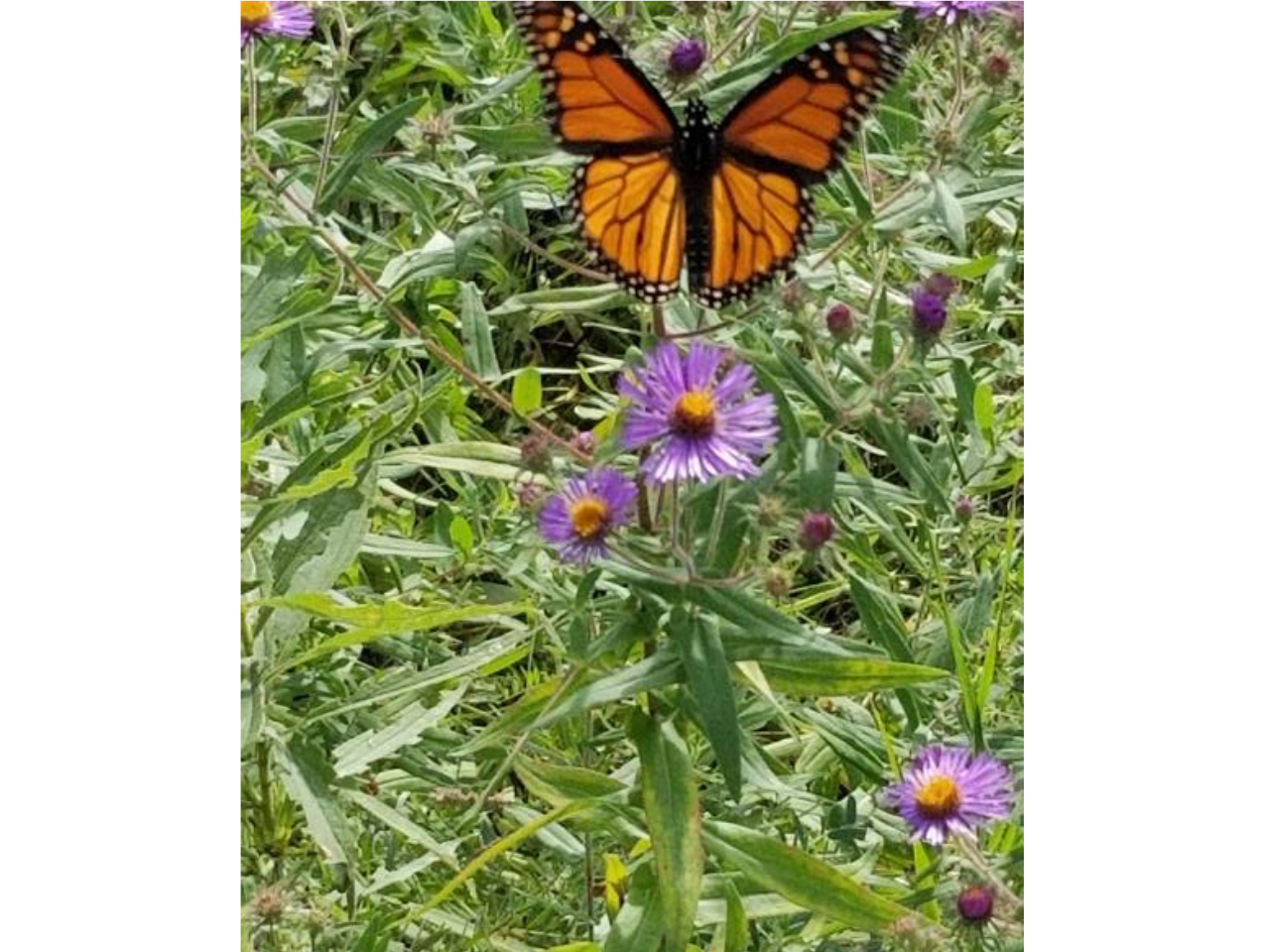 Date: 09/06/2021
Number: 97
Went on our annual monarch count family walk at Samuel Wilmot Nature Area. Counted 97 monarchs on our walk.

[Additional information contributed by observer, added by Journey North, 09/10/21]:
We were on a fall walk at the monarch waystation in Samuel Wilmot Nature area than spans the shore on Lake Ontario. We counted 97 monarchs in the span of 2 hours over a walk of about 2km. We just counted them as we walked. Most were nectaring in a field of fall asters, milkweed and golden rod that they've let take over a wide field area with a walking path through it. Some would fly up high and head south over the lake, but only about 4 that we saw. The rest were mainly nectaring.
Clarington, ON
Latitude: 43.9 Longitude: -78.6
Observed by: Amy
Contact Observer
The observer's e-mail address will not be disclosed.
Contact will be made through a web-based form.