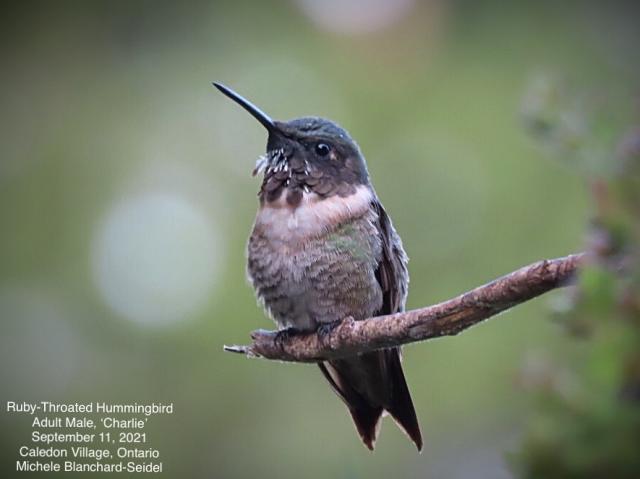 Date: 09/11/2021
Number: 1
Another day…another day with Charlie. <3 I suspect he will be here another couple of days as I got pictures of his front for a change—he still has quite a few pin feathers on this gorget. I think the youngsters (which in all likelihood, are his kids), want him gone so they can claim the feeders for themselves. Last night was quite a show of chasing and maneuvering—and me nearly getting beaned a few times. (I'm good at not flinching). At least it's supposed to be mild for several days. I'm enjoying his extended visit so much as I've been dreading the day I don't see him anymore—but I'm also getting worried that the late-season moult will present a lot more challenges to his migration—just praying it's not too late for him (flowers, bugs and clean feeders)—and that he gets a good territory when he arrives at his destination.
Caledon, ON
Latitude: 43.9 Longitude: -80
Observed by: Michele
Contact Observer
The observer's e-mail address will not be disclosed.
Contact will be made through a web-based form.