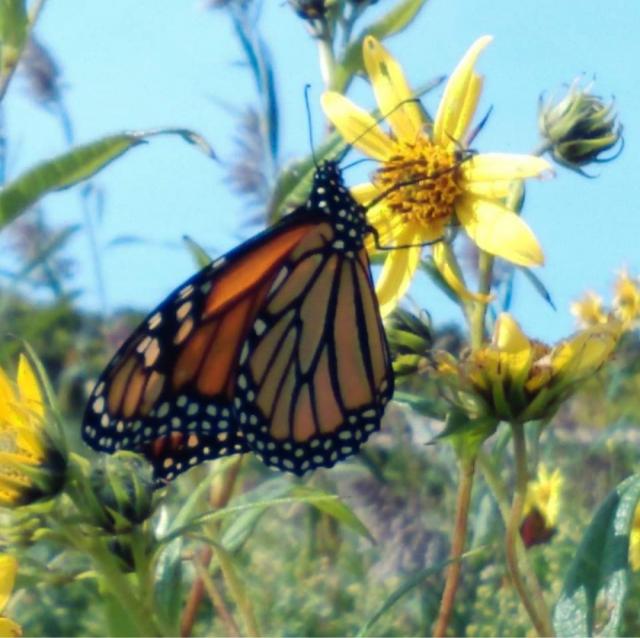 Date: 09/13/2021
Number: 50
While biking this afternoon @ Hammonasset Beach State Park still saw ALOT of migrating Monarch butterflies! I lost count because all along the shore you would see 1 literally every few seconds fly by. Today it is clear blue skies, sunny, low 80's, light breeze. I did notice while biking yesterday it was more windy & there were less seen. The day before it wasn't as windy & did see more. We did see some in the campgrounds but the majority were all along the shore headed south. Did see some nectaring.
Madison, CT
Latitude: 41.3 Longitude: -72.6
Observed by: alicja
Contact Observer
The observer's e-mail address will not be disclosed.
Contact will be made through a web-based form.