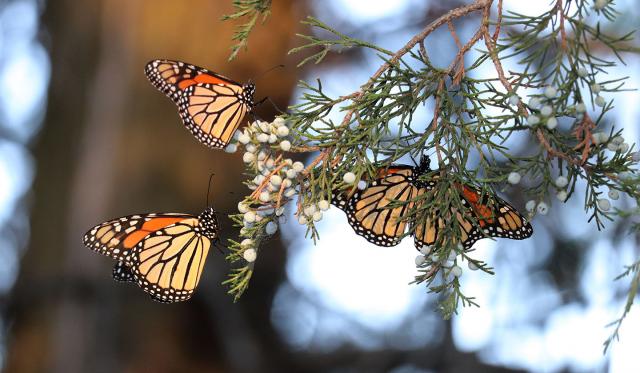 Date: 09/16/2021
Number: 94
Two roosts; one in shelter belt, with monarchs mostly on red cedar, some mulberry and honey locust with 70 found. From 6:30-7:30 p.m.; temp. around 84 degrees F; wind from the south at about 15 mph. Monarchs were mostly in the middle of the shelter belt where it was calm. The other roost was about 1/8th of a mile south of the first, with 24 found on the north side of the willow and cottonwood trees and some over water.
Claflin, KS
Latitude: 38.4 Longitude: -98.6
Observed by: Pam
Contact Observer
The observer's e-mail address will not be disclosed.
Contact will be made through a web-based form.