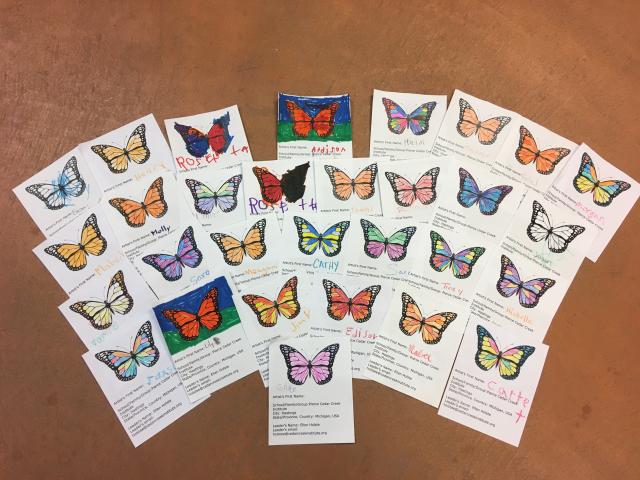 Date: 10/06/2021
Number: 1
Pierce Cedar Creek Institute is excited to be part of the Symbolic Monarch Migration! The Institute is an environmental education center and nature preserve located in Barry County, Michigan. During the month of September, community members came to the Institute to attend programs about Monarchs; to walk the storybook trail and read the book, Winged Wonder: Solving the Monarch Migration Mystery; and to color a butterfly to send to Mexico.
Hastings, MI
Latitude: 42.5 Longitude: -85.3
Observed by: Ellen
Contact Observer
The observer's e-mail address will not be disclosed.
Contact will be made through a web-based form.