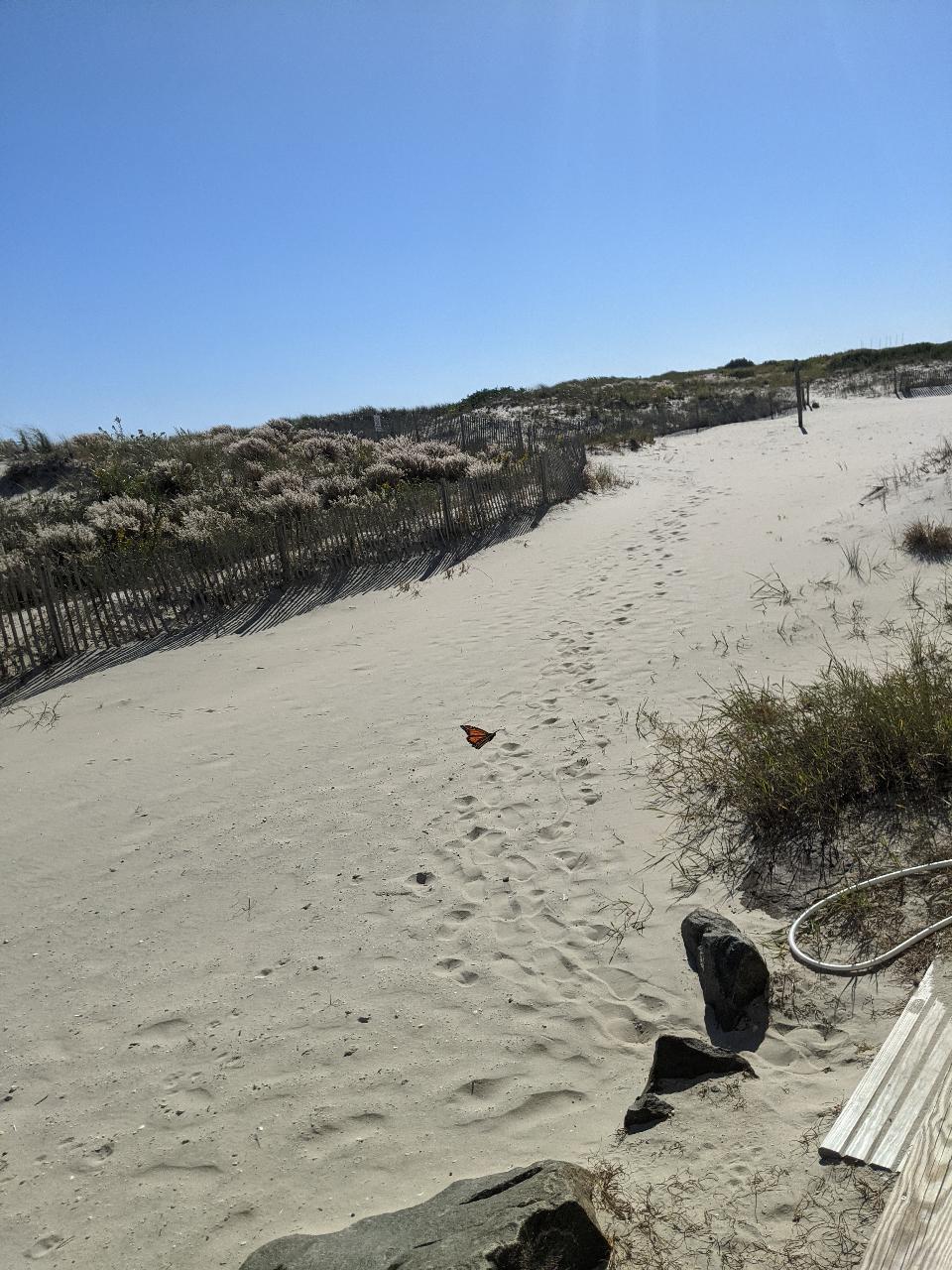 Date: 10/19/2021
Number: 139
Directional Flight South
Sunny day light breeze temps got into the mid 60s.
From 9:45 to 10:00 AM EDT I counted 30 monarchs, during the next 15 minutes 21 monarchs flew by. Those were the only two timed observations I made today, but clearly the rate dropped off during the afternoon. In addition to nectaring on the Coastal Goldenrod, some monarchs fed on Gaillardia Pulchella (Indian Blanket) flowers in our garden bed and also on some Vinca flowers. Monarchs continue to fly at no more than 15 feet off the ground and sometimes close to the ground.
Ocean City, NJ
Latitude: 39.2 Longitude: -74.6
Observed by: Colin
Contact Observer
The observer's e-mail address will not be disclosed.
Contact will be made through a web-based form.