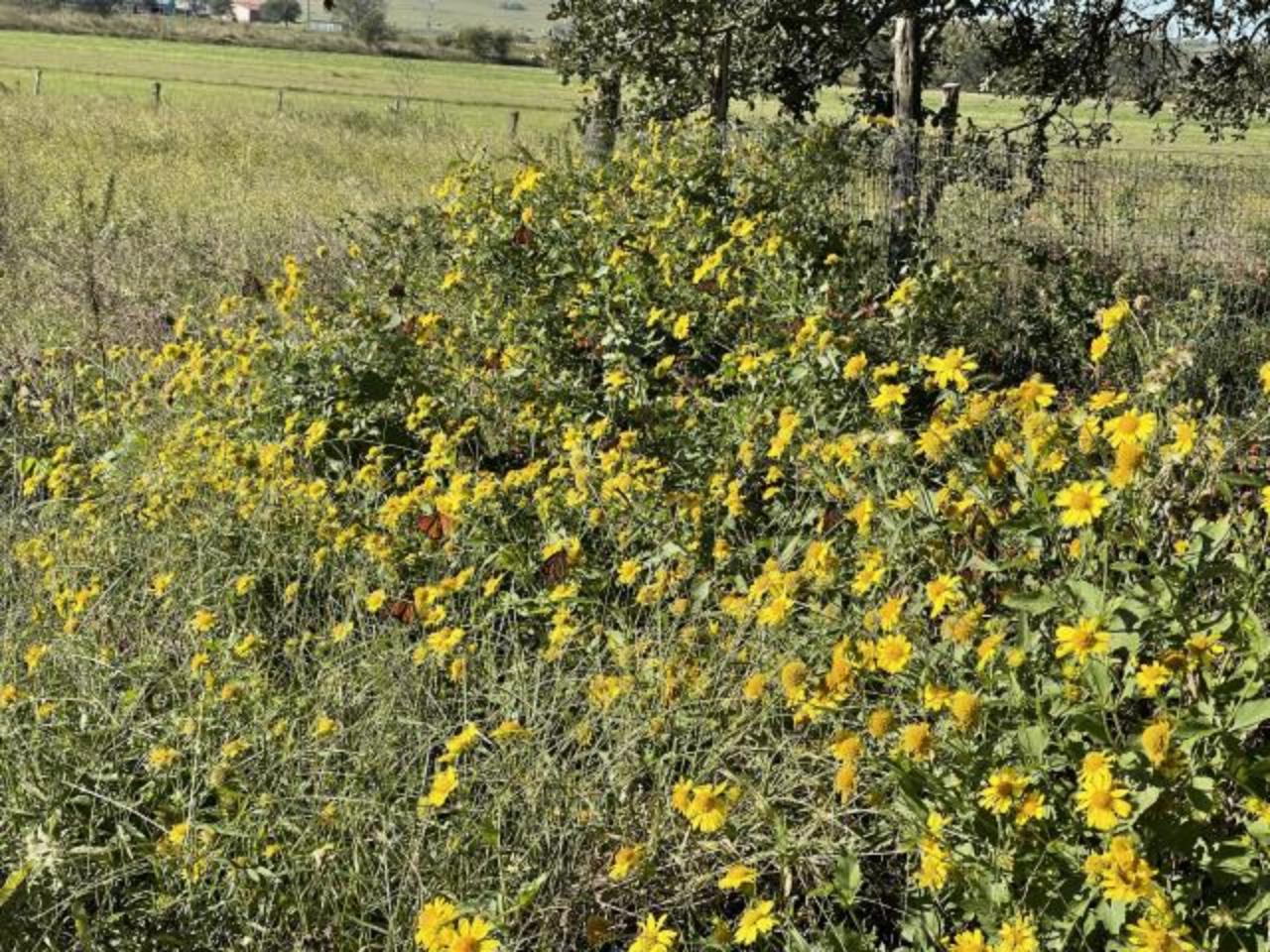 Date: 10/30/2021
Number: 500
Yesterday and today many dozens of monarchs alighted all day each day on my Cowpen daisies

[Additional information contributed by observer, added by Journey North, 11/03/21]:

Saturday and Sunday (Oct 30 and 31) were the peak, just many dozens were among my Cowpen daisies all day both days. I was only observing at one patch near my home but there are many patches on my acreage (30 acres where the house is located) but others throughout my 200 acres. Estimate has to be approximate - just many dozens throughout both days. They are still here in the 5 to 10s (Nov 3) again throughout the last 3 days. It's central Texas river bottom land now mainly grazing for cattle but has been also planted for crops so it's pretty flat with a few Oak mottes scattered about. Weather: very windy Oct 29 and 30 so may have contributed to the fallout.
La Grange, TX
Latitude: 29.8 Longitude: -96.8
Observed by: Patrick
Contact Observer
The observer's e-mail address will not be disclosed.
Contact will be made through a web-based form.