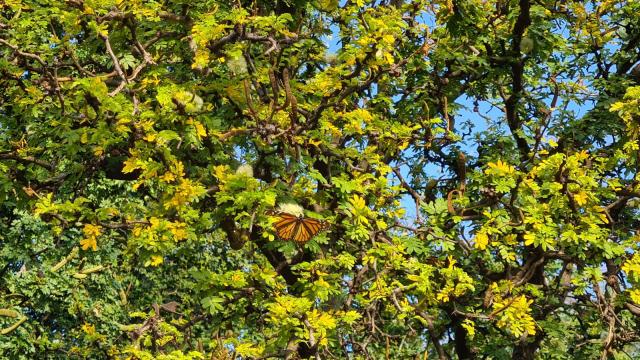 Date: 10/25/2021
Number: 40
By 9:00 in the morning we observed around 40 butterflies nectaring intensely in flowers of various ebony (Ebenopsis ebano), the ebony blooming being highly aromatic by the way. Parque los Pinos, Col. Del Paseo Residencial, 23°C, clear sky.
Monterrey, NLE
Latitude: 25.6 Longitude: -100.3
Observed by: Elsa
Contact Observer
The observer's e-mail address will not be disclosed.
Contact will be made through a web-based form.