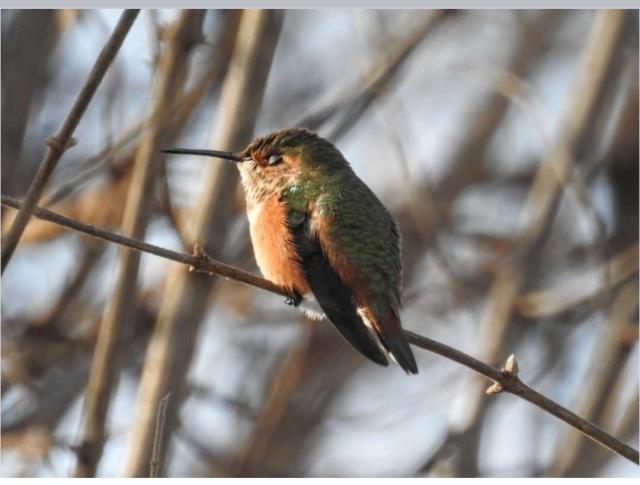 Date: 01/05/2022
Number: 1
This Allen's Hummingbird vagrant was identified on December 5th by Allen Chartier. She's still here eating at feeders and enjoying insects, though it's been cold. Tonight and the next few days might make her head south, as we'll have sustained temperatures in the teens. Brrrr! Safe travels, little friend!
Cincinnati, OH
Latitude: 39.1 Longitude: -84.4
Observed by: Cynthia
Contact Observer
The observer's e-mail address will not be disclosed.
Contact will be made through a web-based form.