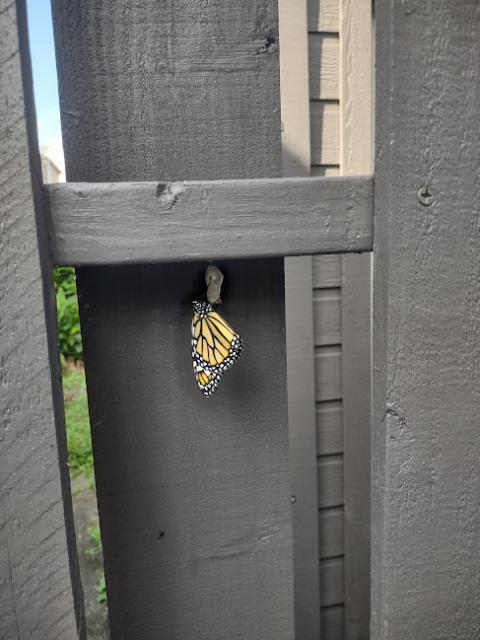 Date: 01/05/2022
Number: 2
We had a cold couple of days earlier, between 37 and 43 F. But there are still caterpillars working the meager milkweed, and a couple of adult fly-bys. It is now after noon on 6 Jan and a newly emerged monarch is hanging on to its chrysalis shell. Temp is about 70 F. Monarchs occasionally are coming by, one or two at a time.
Houston, TX
Latitude: 29.6 Longitude: -95.1
Observed by: DAVID
Contact Observer
The observer's e-mail address will not be disclosed.
Contact will be made through a web-based form.