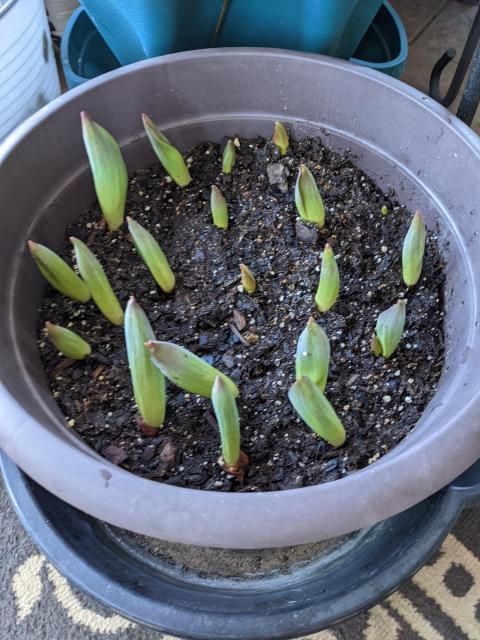 Date: 02/05/2022
My tulips planted in the ground and container are all emerged. I am so excited. While the rest of plants died to cold and snowstorm, I spotted green stuff and I couldn't believe what I saw. So I immediately covered it up before the snowstorm arrived.
The ones in container in my sunroom are thriving as well. I just took them outside today, Feb 27, 2022 since I think our winter weather is officially behind us.
Carrollton, TX
Latitude: 33 Longitude: -96.9
Observed by: Susanti
Contact Observer
The observer's e-mail address will not be disclosed.
Contact will be made through a web-based form.