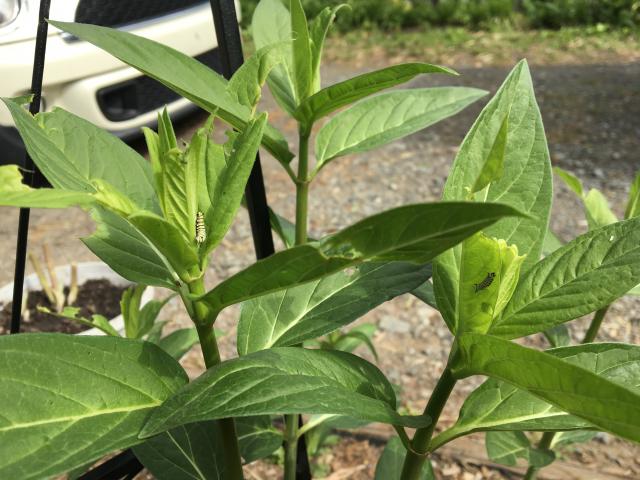 Date: 04/29/2022
Number: 6
There are 2 in this photo... I saw around 9 originally, now I am consistently seeing 6. I didn't see it happen, but clearly a Monarch had egg-bombed my tiny little swamp milkweed sprouts that were just emerging from the ground a couple of weeks ago. Good thing the eggs were slow to hatch and the larva is slow growing, I assume because of the cooler temperatures at night. This gave my milkweed some time to catch up. I am still procuring extra milkweed to be sure these guys make it to adulthood!
Charlotte, NC
Latitude: 35.2 Longitude: -80.8
Observed by: Carol
Contact Observer
The observer's e-mail address will not be disclosed.
Contact will be made through a web-based form.