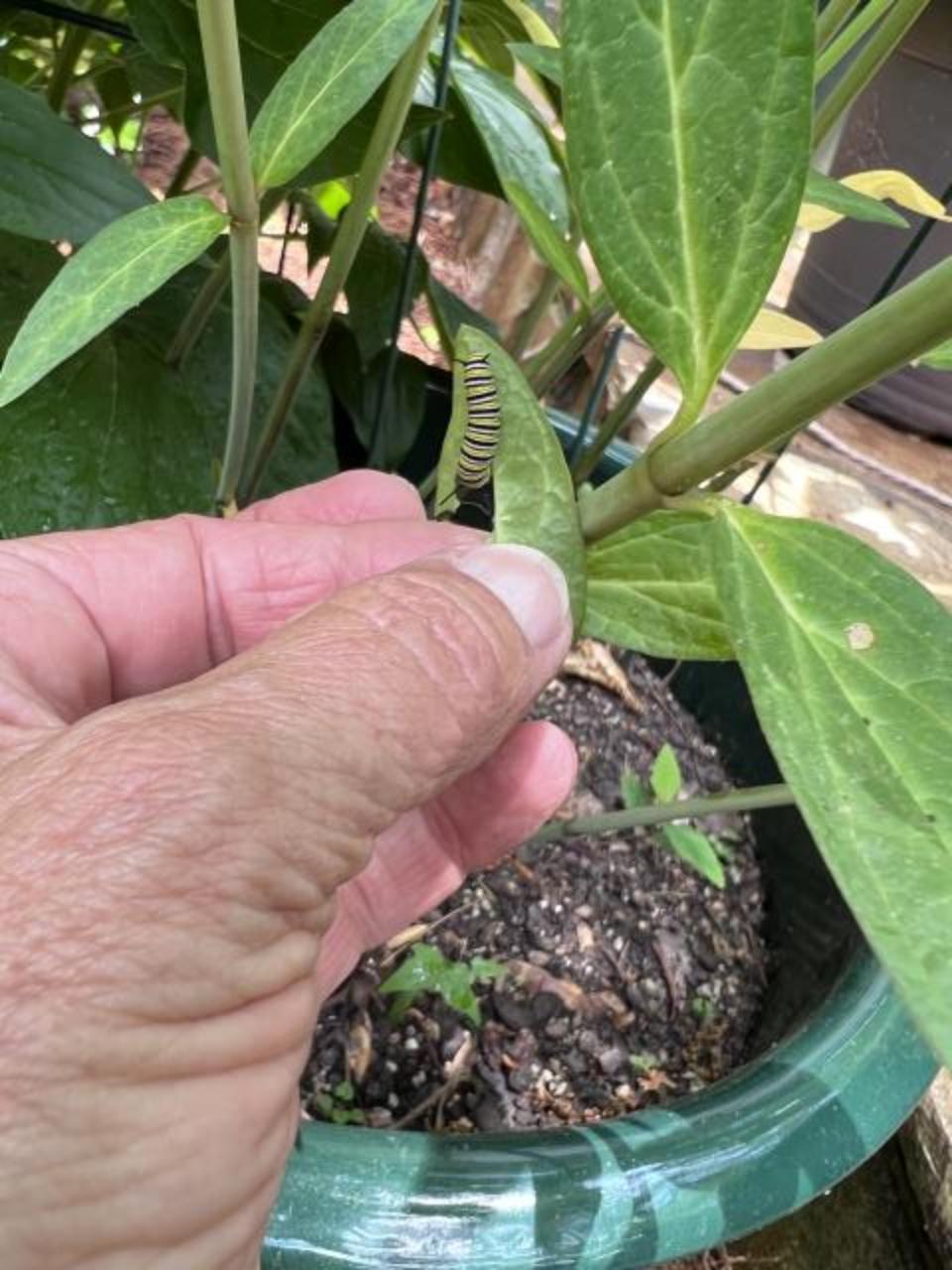 Date: 05/03/2022
Number: 2
My photo didn't attach to my last post. Attaching it again.
2 monarch caterpillars were found on my swamp milkweed

[Comment from previous post added here and report moved from Monarch Larva Sighted to Monarch, Captive-Reared, by Journey North, 05/12/22]:
Planted a pot of Swamp Milkweed last summer. The plant came back this spring. To my surprise I found two young Monarch caterpillars. I brought them in and placed in my popup butterfly cage. One of them is still munching on the milkweed. The other one went into the pupa stage yesterday.

Roswell, GA
Latitude: 34 Longitude: -84.4
Observed by: Deborah
Contact Observer
The observer's e-mail address will not be disclosed.
Contact will be made through a web-based form.