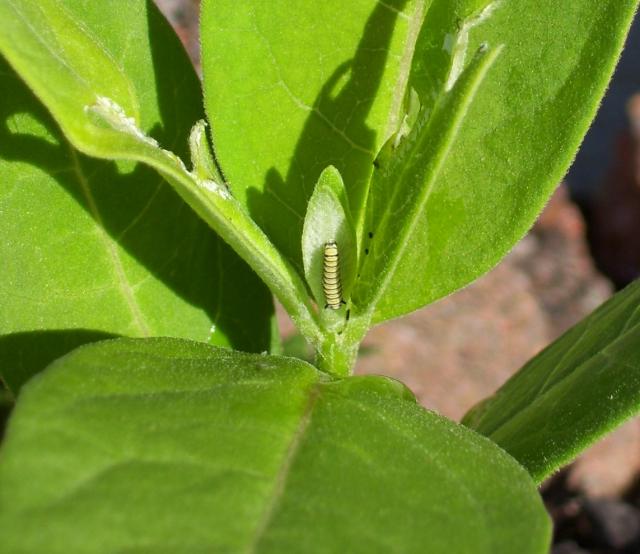 Date: 04/28/2022
Number: 11
Monarch Waystation #271 reports finding 1 monarch egg and 10 2nd instar larvae scattered among Purple and Common milkweed leaves in the front bed on this date. Tally: 5 larvae and 1 egg on Purple milkweeds, 4 larvae on Common Milkweeds. This was not an intensive or comprehensive search, found while weeding. There were many ABC leaves ["already been chewed"] with feeding sign but no caterpillars obvious. They were either hidden or carted off by local paper wasps. I don't recall finding eggs or larvae this early before, in the past monarchs would fly north past this yard in the spring and eggs wouldn't be found here until summer.
Newport News, VA
Latitude: 37.1 Longitude: -76.5
Observed by: Judy
Contact Observer
The observer's e-mail address will not be disclosed.
Contact will be made through a web-based form.