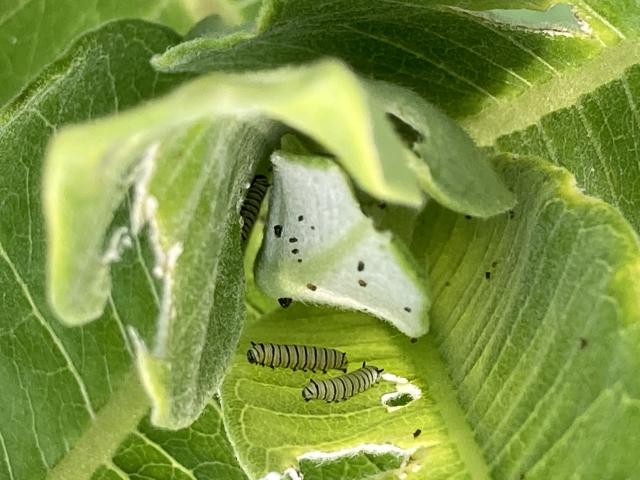 Date: 05/22/2022
Number: 9
Found nine cats, all approximately 1 cm-long, on common milkweed along the outer west edge of our waystation. First sightings of 2022.
This was the first opportunity to check milkweed after being away during previous weeks, so missed seeing adult and eggs.
So happy to host Monarchs again at our waystation #6958!
McCordsville, IN
Latitude: 39.9 Longitude: -85.9
Observed by: Marilyn
Contact Observer
The observer's e-mail address will not be disclosed.
Contact will be made through a web-based form.