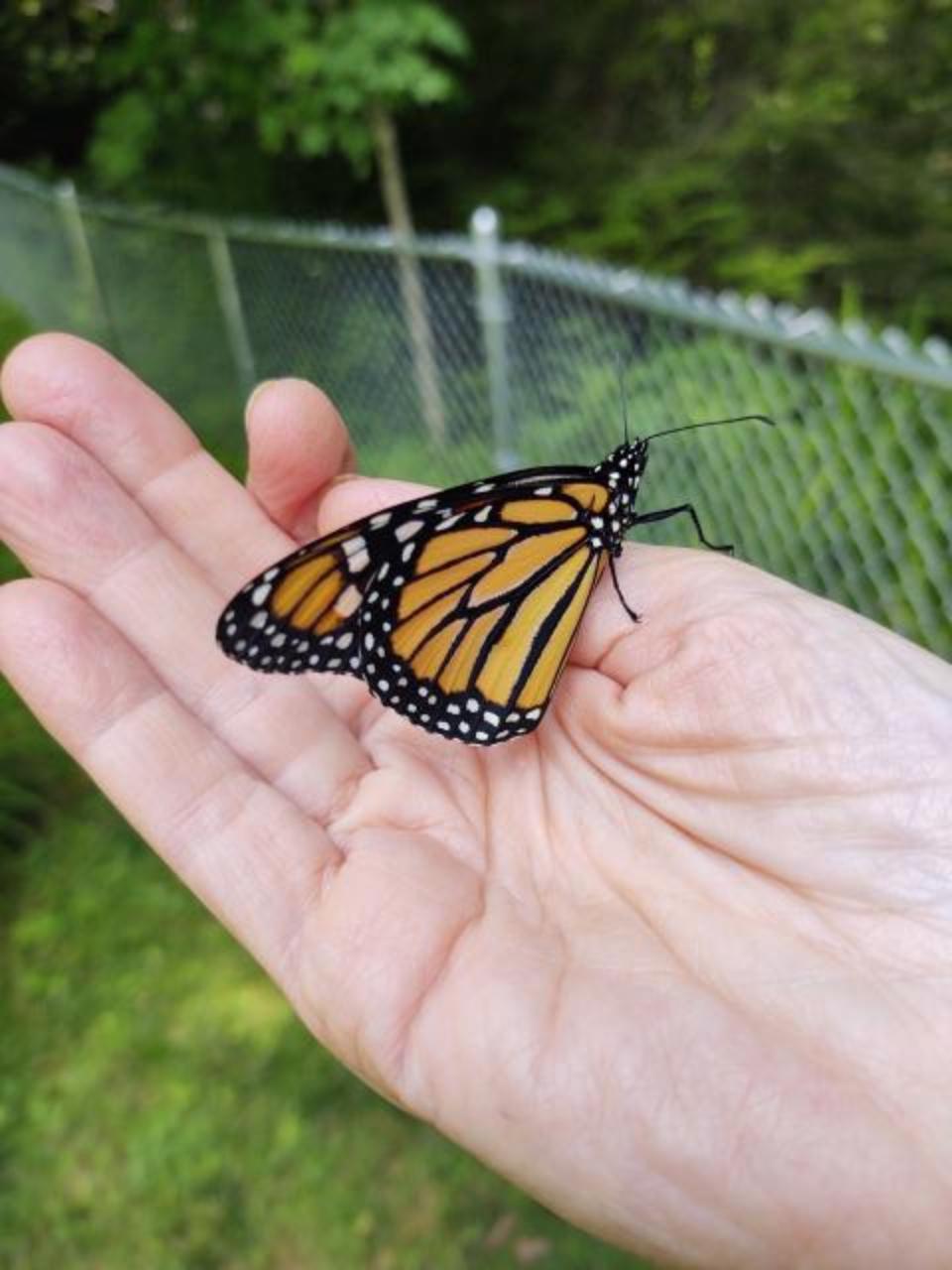 Date: 05/30/2022
Number: 2
We released our first two monarchs today, a male and female raised from an egg we collected earlier. Three more have been hatched today, not yet released. We have 23 other monarchs in chrysalis. We are working on our habitat and do not plan to raise any more inside this year, unless a caterpillar is clearly in trouble. We have three good plots of native milkweed.
Bakersville, NC
Latitude: 36 Longitude: -82.1
Observed by: Jan
Contact Observer
The observer's e-mail address will not be disclosed.
Contact will be made through a web-based form.