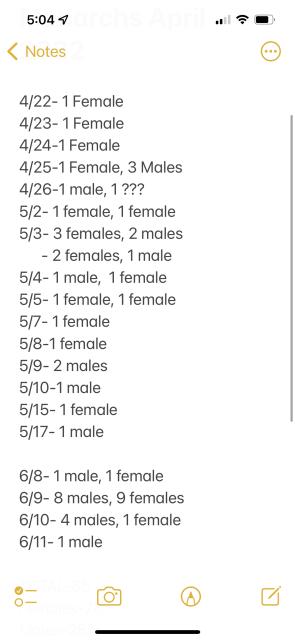 Date: 04/22/2022
Number: 0
I have attached our monarch releases at our house so far this year. We see monarchs arrive, lay eggs on our milkweed and we bring the caterpillars in to our nets for protection until they emerge as butterflies. We try to keep up with all of the monarchs we release, their sex, and their date of birth. I am hoping this information might help in some way.
Mobile, AL
Latitude: 30.7 Longitude: -88.1
Observed by: Stephanie
Contact Observer
The observer's e-mail address will not be disclosed.
Contact will be made through a web-based form.