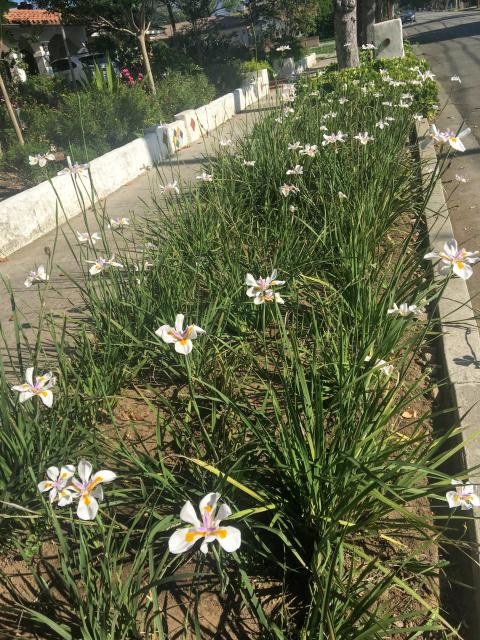 Date: 06/20/2022
Around 8:00 am on this first day of Pollinator Week 2022, we observed bees visiting flowers of Butterfly Iris and Aeonium Succulent, planted as a Pollinator Patch Project, at the parkway in front of Arcadia EcoHome, a Certified Pollinator Habitat.
Arcadia, CA
Latitude: 34.1 Longitude: -118
Observed by: Edward
Contact Observer
The observer's e-mail address will not be disclosed.
Contact will be made through a web-based form.