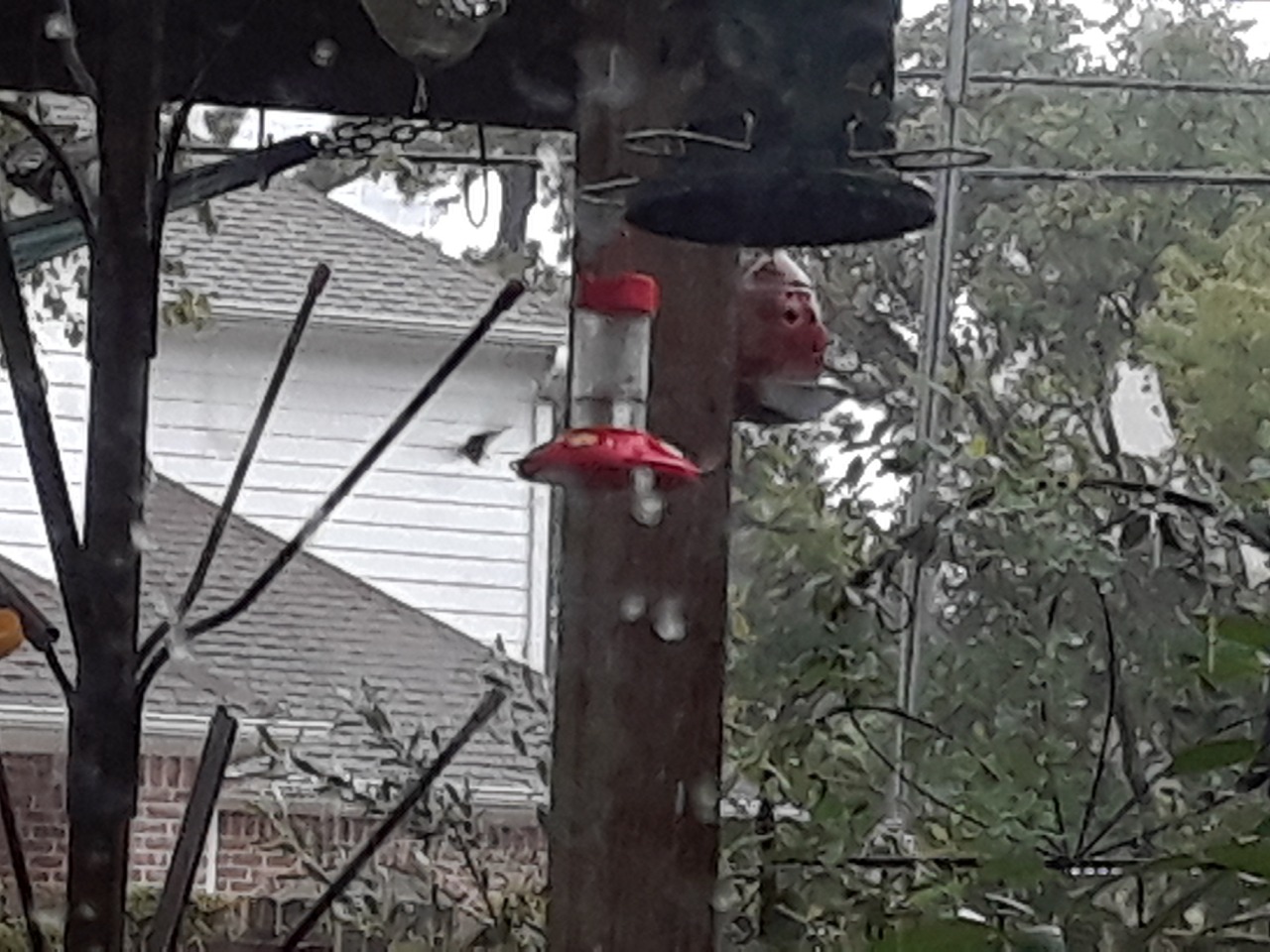 Date: 08/29/2022
Number: 3
A.m. 3 in the rain they all try to go to Red pinecone shrimp plant, red porterweed, salvia Aimstead, compact yellow Hamelia. Eventually are chased out by a real young sub adult male something can't figure species not enough light.
Bad chases last evening over Scarlet Hamelia.

One in photo goes to feeder when other 2 get mad at each other over flowers below feeders.

Beverly L.
Houston

Note: these are not same rubythroats in previous reports. Daily new incoming males right now. Staying 3,4 count constantly. They move on after 48 hours.
Houston, TX
Latitude: 29.8 Longitude: -95.4
Observed by: Beverly
Contact Observer
The observer's e-mail address will not be disclosed.
Contact will be made through a web-based form.