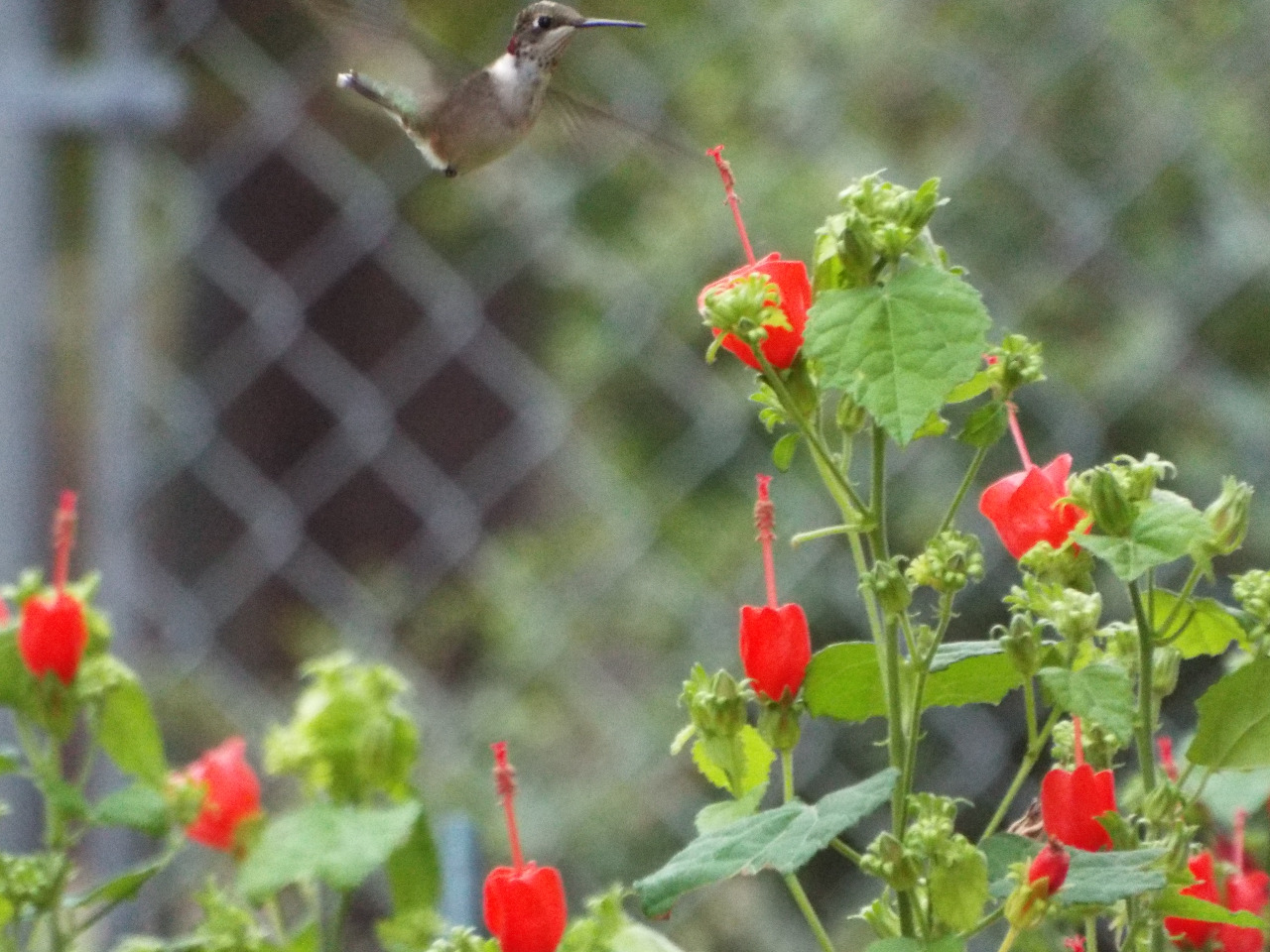 Date: 08/30/2022
Number: 2
This was taken on Aug 30th, Tuesday morning at 8:06 am at the Turks Cap flowers (Their favorite)

Seeing two hummingbirds for around a month now. They are being pretty active lately, chatty and darting around the yard.

Today here in Irving, TX it's really cloudy with a 48% chance of rain. Temp is 78 degrees with the high around 88.
Irving, TX
Latitude: 32.8 Longitude: -96.9
Observed by: Barbara
Contact Observer
The observer's e-mail address will not be disclosed.
Contact will be made through a web-based form.