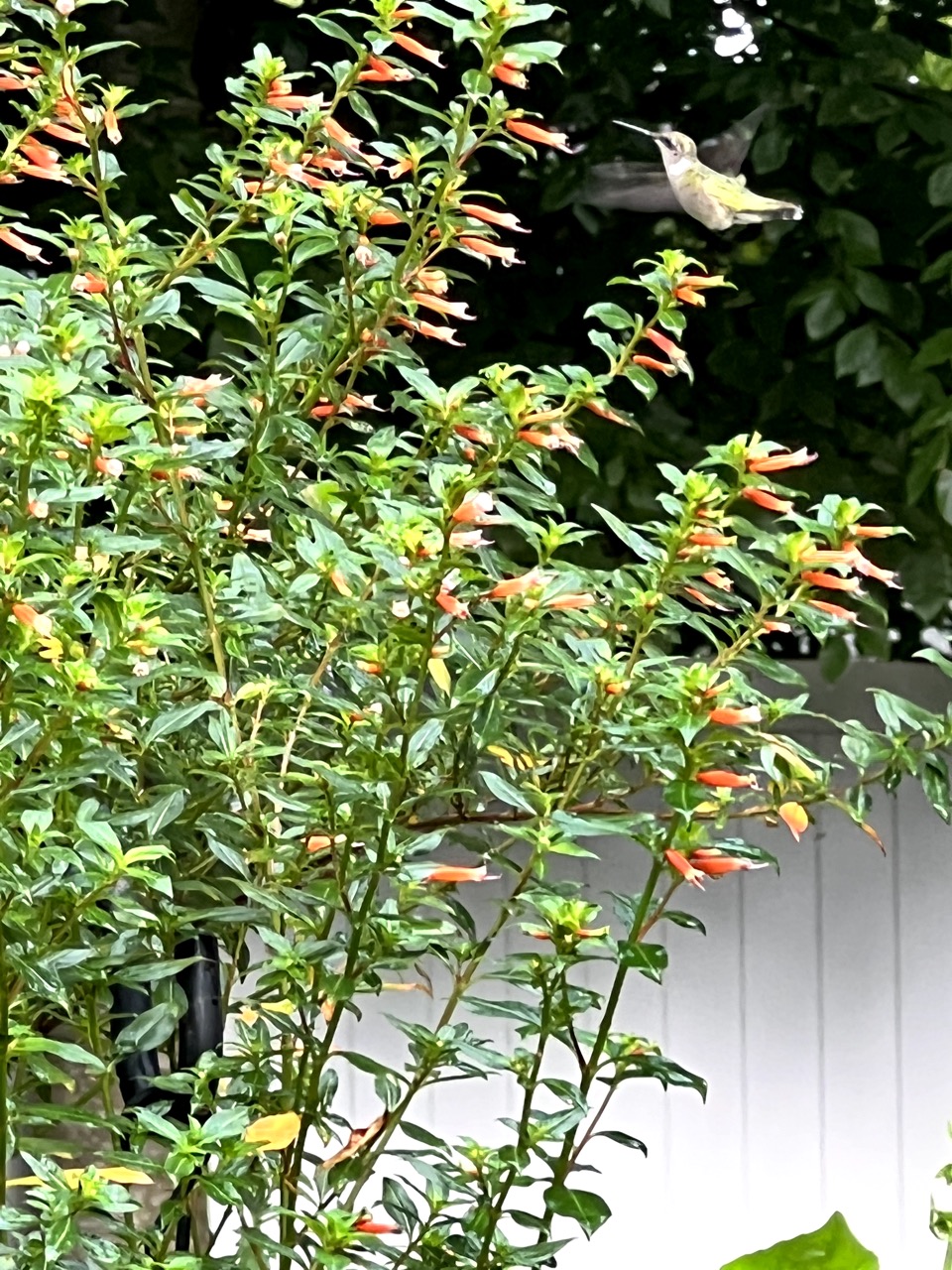 Date: 09/09/2022
Number: 12
This is one of our resident adult female mama rubies. She was just a baby last year and is back having her own babies this year. She is a sweetheart and is very comfortable with me. Our daughter loves for us to name all of our hummingbirds as we get to know them and their personalities. We named her Little Gem. She hangs out with me when I'm outside and will look for me out in the yard. Here, she is feeding on cuphea (vermillionaire), which is a huge favorite with our hummingbirds. It's one of the annuals that we try to plant in multiple gardens around the yard, even in hanging baskets.
Kernersville, NC
Latitude: 36.1 Longitude: -80.1
Observed by: Sophie
Contact Observer
The observer's e-mail address will not be disclosed.
Contact will be made through a web-based form.