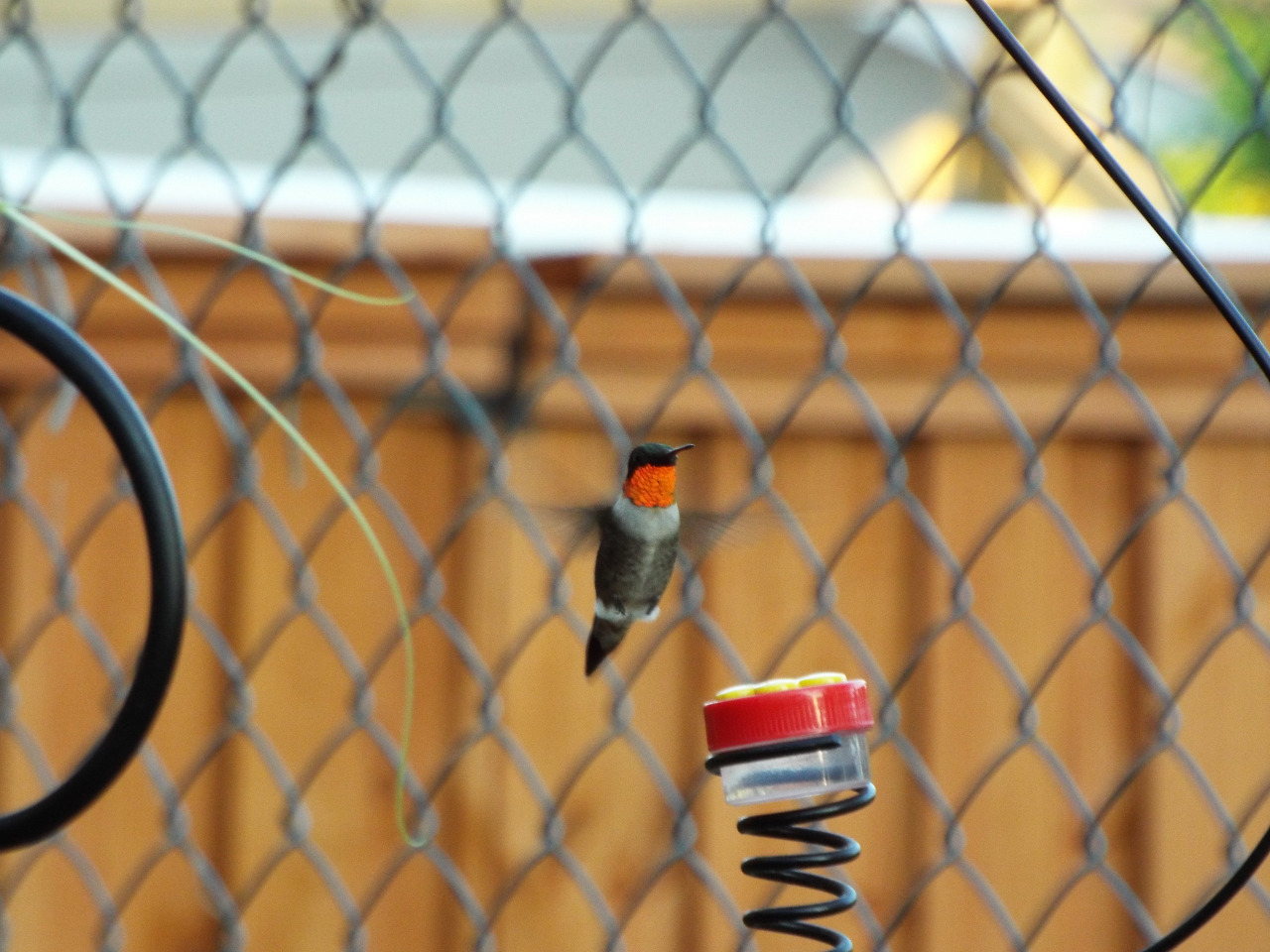 Date: 09/14/2022
Number: 1
This picture was taken this Wednesday morning at 7:36 am.

If I make it outside around 7:30 in the mornings, I will get my pics for the day. They want their drinks from the feeders first thing in the mornings, along with nectar from the Turks Cap flowers.

Day started out nice and cool with 64 degrees and expected high is 90 degrees, sunny and no rain in the forecast.

I will put my feeders in area that get first morning light, that's why I've been lucky enough to get his bright red throat in the pictures so many of the times. I'll move the feeders to shade after about one hour of morning light or sooner if I've got the pics I want.
Irving, TX
Latitude: 32.8 Longitude: -97
Observed by: Barbara
Contact Observer
The observer's e-mail address will not be disclosed.
Contact will be made through a web-based form.