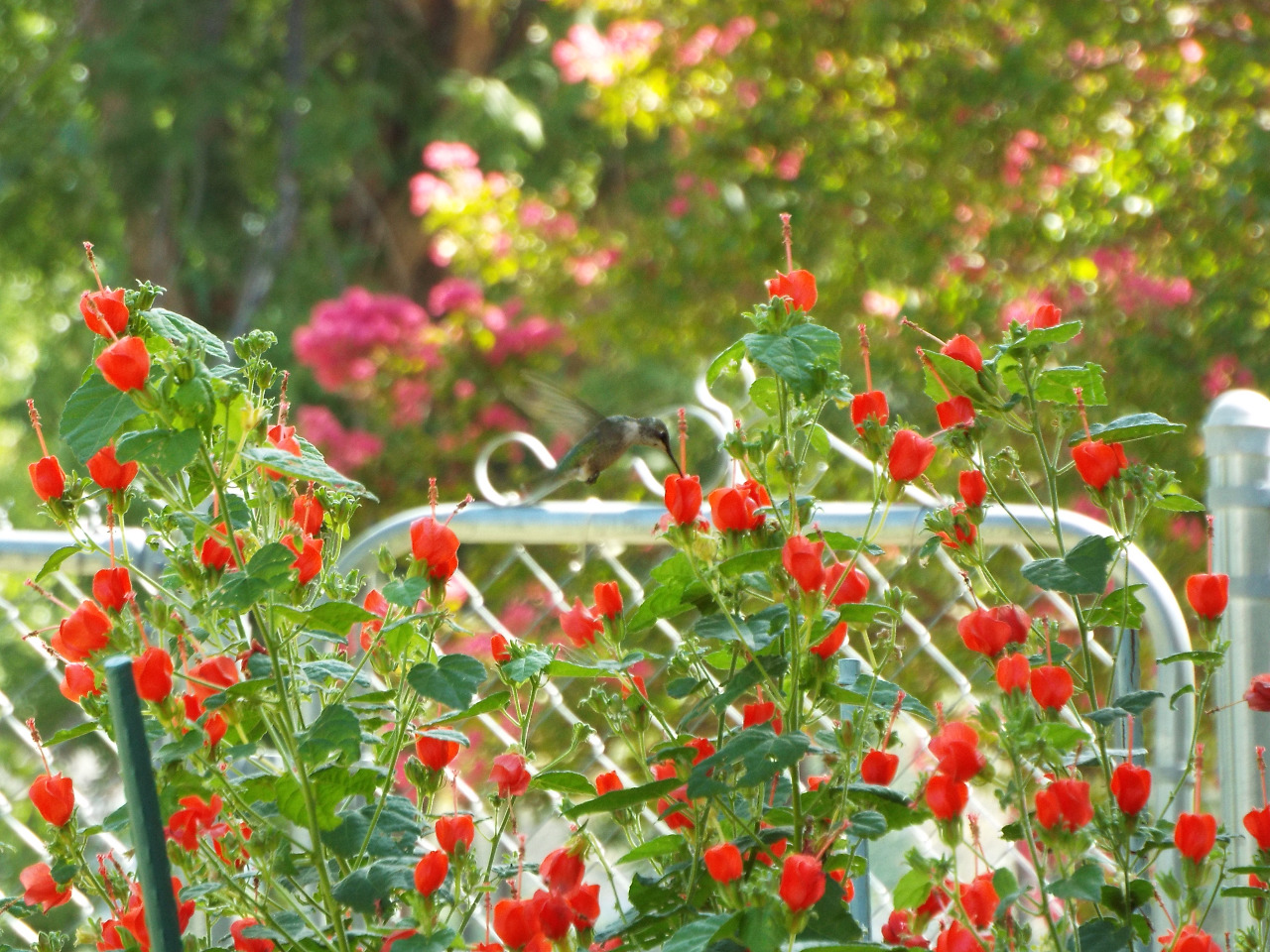 Date: 09/15/2022
Number: 1
This picture was taken this Thursday morning at 11:00.

I don't know if this is one of the three I've been seeing. I usually see my resident hummers first thing in the mornings around 7:30, but this morning, no hummers. I stayed out in yard for 15 to 20 minutes and no hummers. I walked out a little before 11:00am and one zoomed by me while standing under the patio and that's when I checked on the side of the house at the Turks Cap flowers and was lucky enough to get this one pic.

I have a feeder outside my kitchen window and I spotted one at the feeder at 1pm. It was either a female or juvenile male. It really seemed smaller than the one at the Turks Cap flowers.

Nice cool start to the day, 64 degrees and high expected to be 88 degrees. Sunny and no rain in the forecast.


Irving, TX
Latitude: 32.8 Longitude: -97
Observed by: Barbara
Contact Observer
The observer's e-mail address will not be disclosed.
Contact will be made through a web-based form.