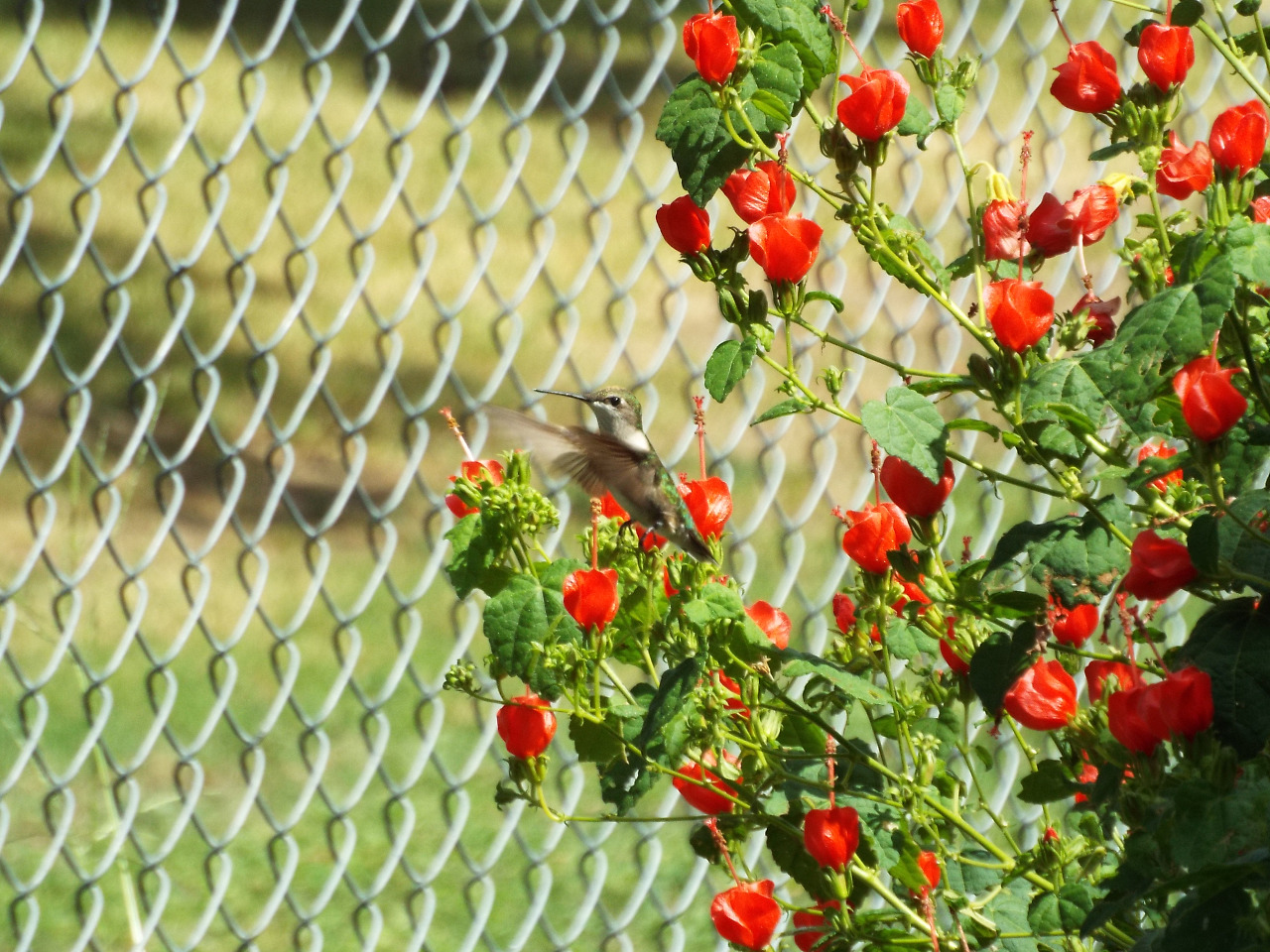 Date: 09/17/2022
Number: 2
This picture was taken today, (Saturday) @ 1:45 pm.

I didn't see or hear any hummingbirds this morning, so I was surprised when I walked to the side of my house where this group of Turks Cap flowers are and seen a hummingbird. After getting some nectar it flew up to a Bald Cypress Tree on the other side of our fence and that's when I heard and then seen another hummingbird.

I went back out to see if I could get more pics of one or both at the Turks Cap flowers, but no luck.

The morning started out with temps around 74 degrees and the high of 92 degrees.

We'll see what tomorrow brings!
Irving, TX
Latitude: 32.8 Longitude: -97
Observed by: Barbara
Contact Observer
The observer's e-mail address will not be disclosed.
Contact will be made through a web-based form.