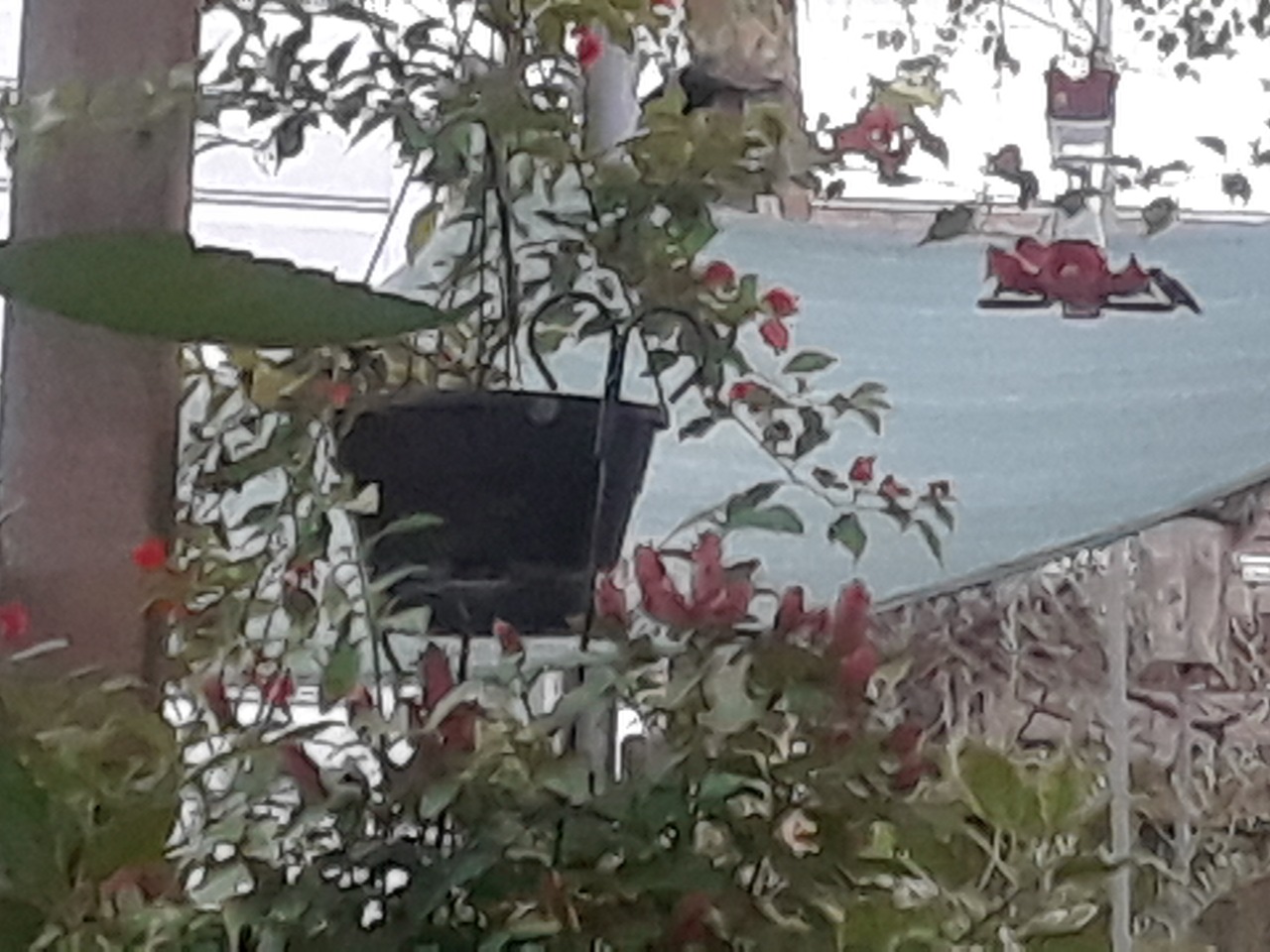 Date: 09/18/2022
Number: 3
The male adult rubythroat in photo was the earliest to rise 7 a.m. Spotted west side going to Fiery Hamelia. Turks cap.
Then came around to north side going to red porterweed, shrimp plant, pinecone, then back to feeder.

He won't let other 2 get close to anything. Was here last night sitting in desert willow tree. Going to JB feeder every 5 min. Until dark.
Still seeing the light green back one piering in window on west side later this morning also.

Beverly L
Houston

Everything different this fall. No rubythroat wave like this time last year. Too hot in 90's. And ones here now hang out in trees mostly.
Houston, TX
Latitude: 29.8 Longitude: -95.4
Observed by: Beverly
Contact Observer
The observer's e-mail address will not be disclosed.
Contact will be made through a web-based form.