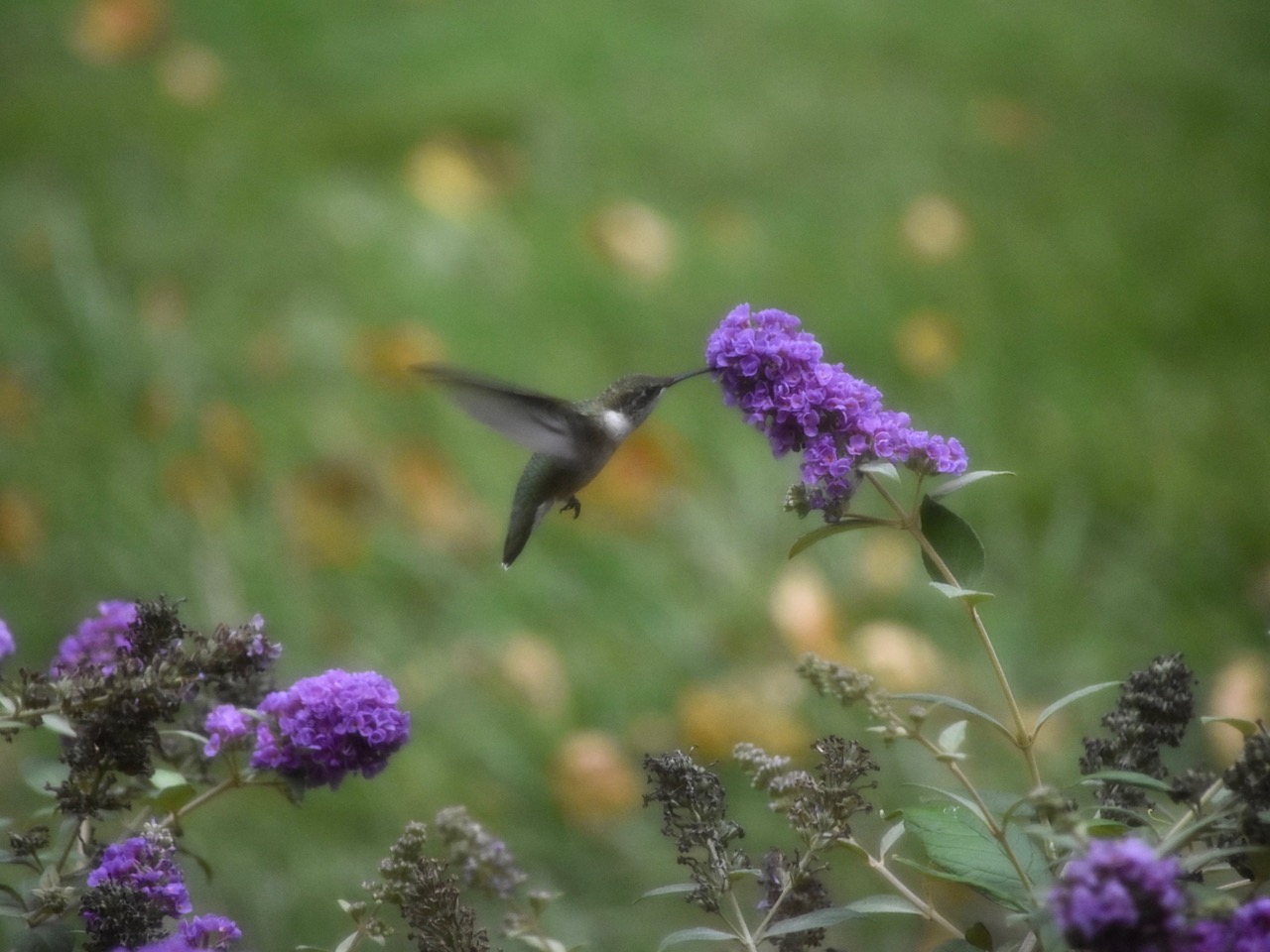 Date: 09/21/2022
Number: 3
Constant activity at flowers and feeders the past few weeks. Average 2-4 hummingbirds per day. Mostly feeding at Amistad Salvia, Cardinal Vine, Lantana and several butterfly bushes. Mostly cloudy, 80 degrees, wind 11 mph from NNW.
Pekin, IL
Latitude: 40.6 Longitude: -89.6
Observed by: M
Contact Observer
The observer's e-mail address will not be disclosed.
Contact will be made through a web-based form.