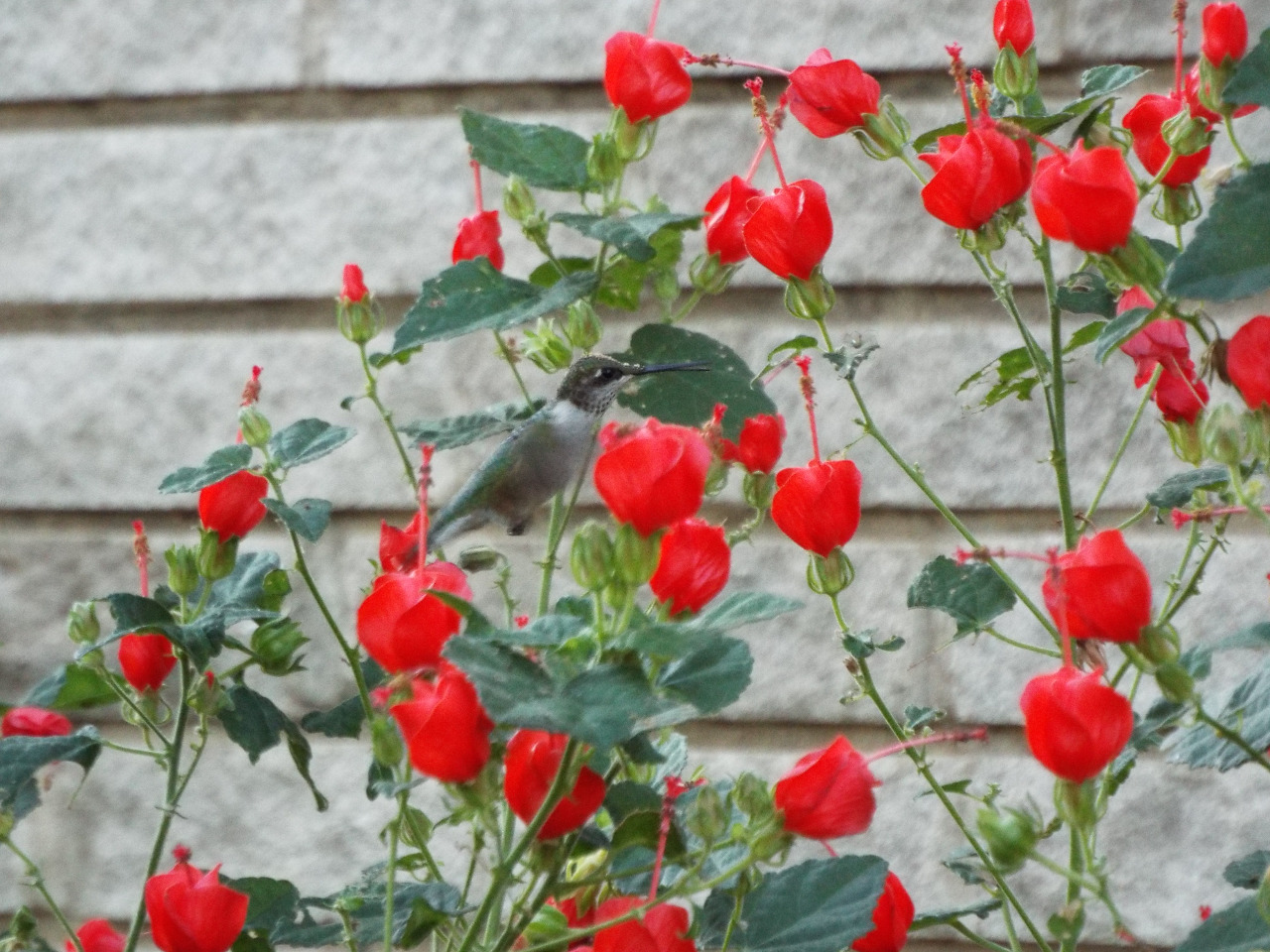 Date: 09/26/2022
Number: 2
Picture taken this Monday morning @ 7:49 am

When I first walked out to the side of the house where these Turks Cap flowers are, I seen two hummingbirds at the Turks Cap flowers, they were like slowly going up and in circles around each other, not hitting each other and no chase.

Temps this morning started out around 69 degrees and high expected to be around 79 degrees and sunny.
Irving, TX
Latitude: 32.8 Longitude: -97
Observed by: Barbara
Contact Observer
The observer's e-mail address will not be disclosed.
Contact will be made through a web-based form.