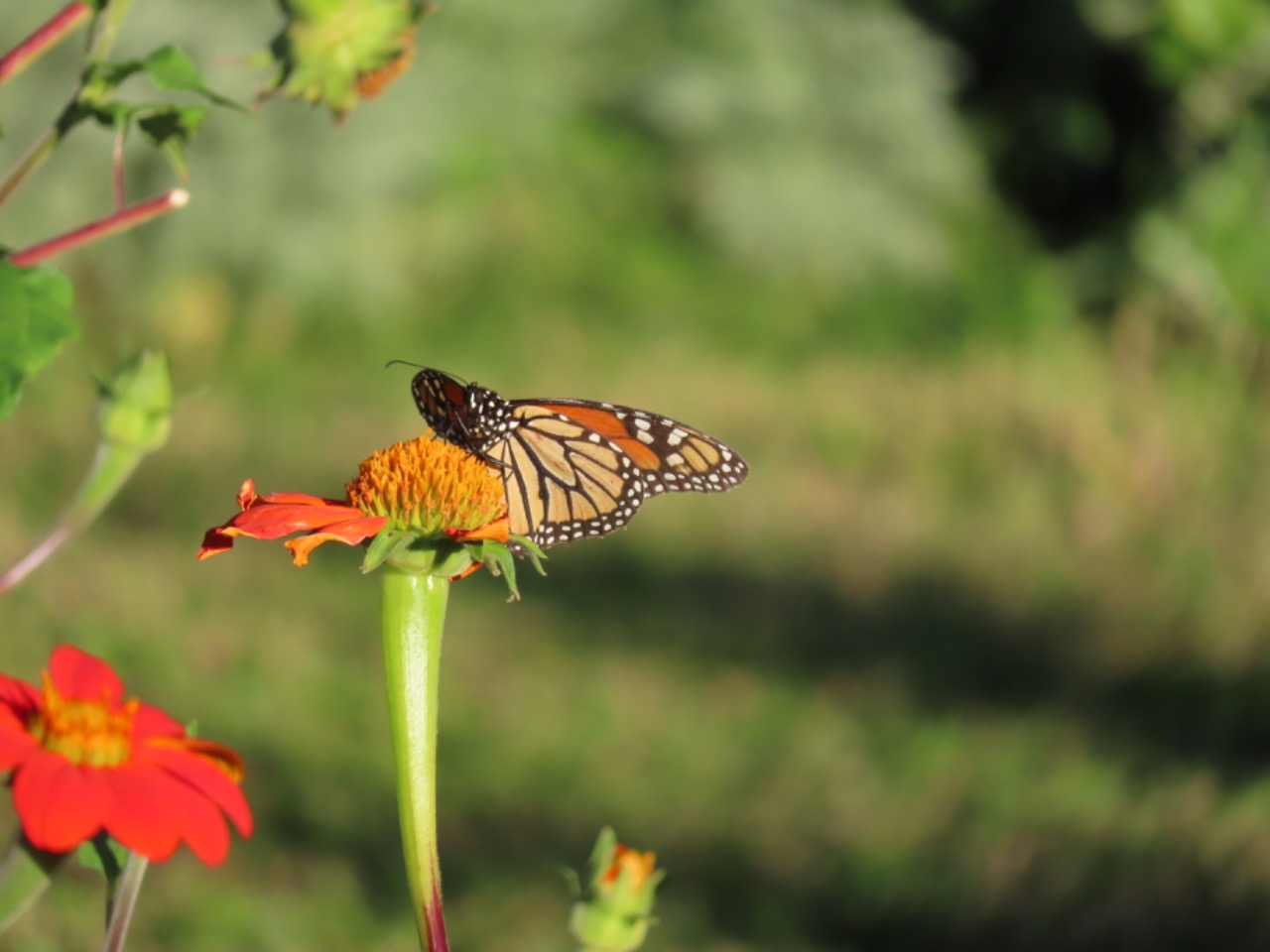 Date: 10/24/2022
Number: 1
Saw what looks like a male monarch flying around at 4pm, stopping on the Tithonia and the Ageratum. With the cooler weather there are a lot less Queens so he was able to fly and land without being mobbed. Cool 70F, sunny, no breeze, expecting 50F tonight.
Phoenix, AZ
Latitude: 33.5 Longitude: -112
Observed by: Della
Contact Observer
The observer's e-mail address will not be disclosed.
Contact will be made through a web-based form.