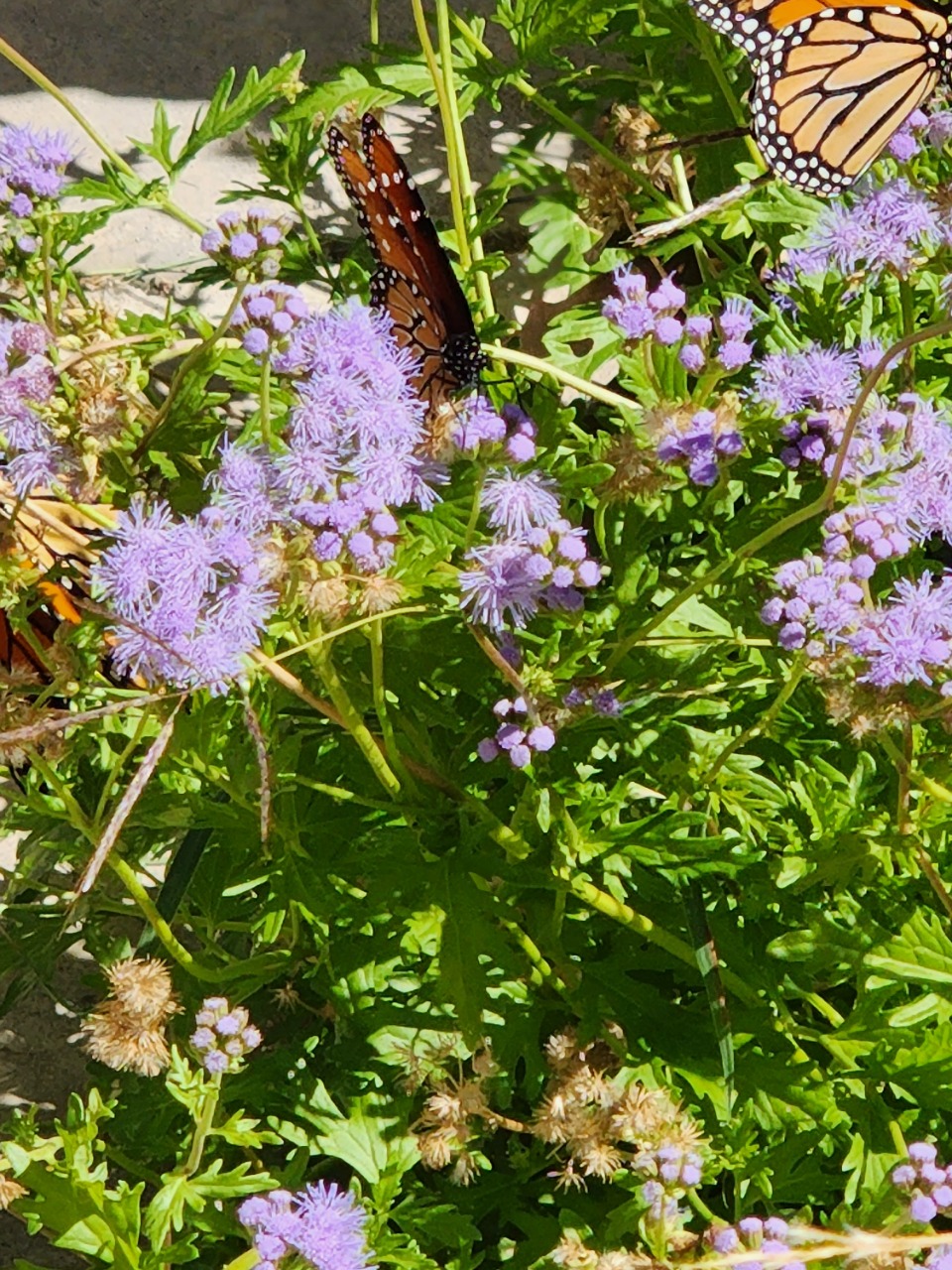 Date: 10/27/2022
Number: 11
[Contacted observer for more information about this observation; additional information contributed by observer, added by Journey North, 11/01/22]:

I watched all 11 of the Monarchs over a period of twenty minutes primarily nectaring on a 8 by 3 feet patch of citronella plants. The Queens were also in the area (approximately 30). The Queens have been using the area for weeks. Monarchs have been visiting over the past week, but usually no more than 3 at a time. There are many live oak and burr oak trees which the butterflies appear to use. When I observe the Monarchs migrate it is generally south by southwest.
Mullin, TX
Latitude: 31.6 Longitude: -98.7
Observed by: Marion
Contact Observer
The observer's e-mail address will not be disclosed.
Contact will be made through a web-based form.