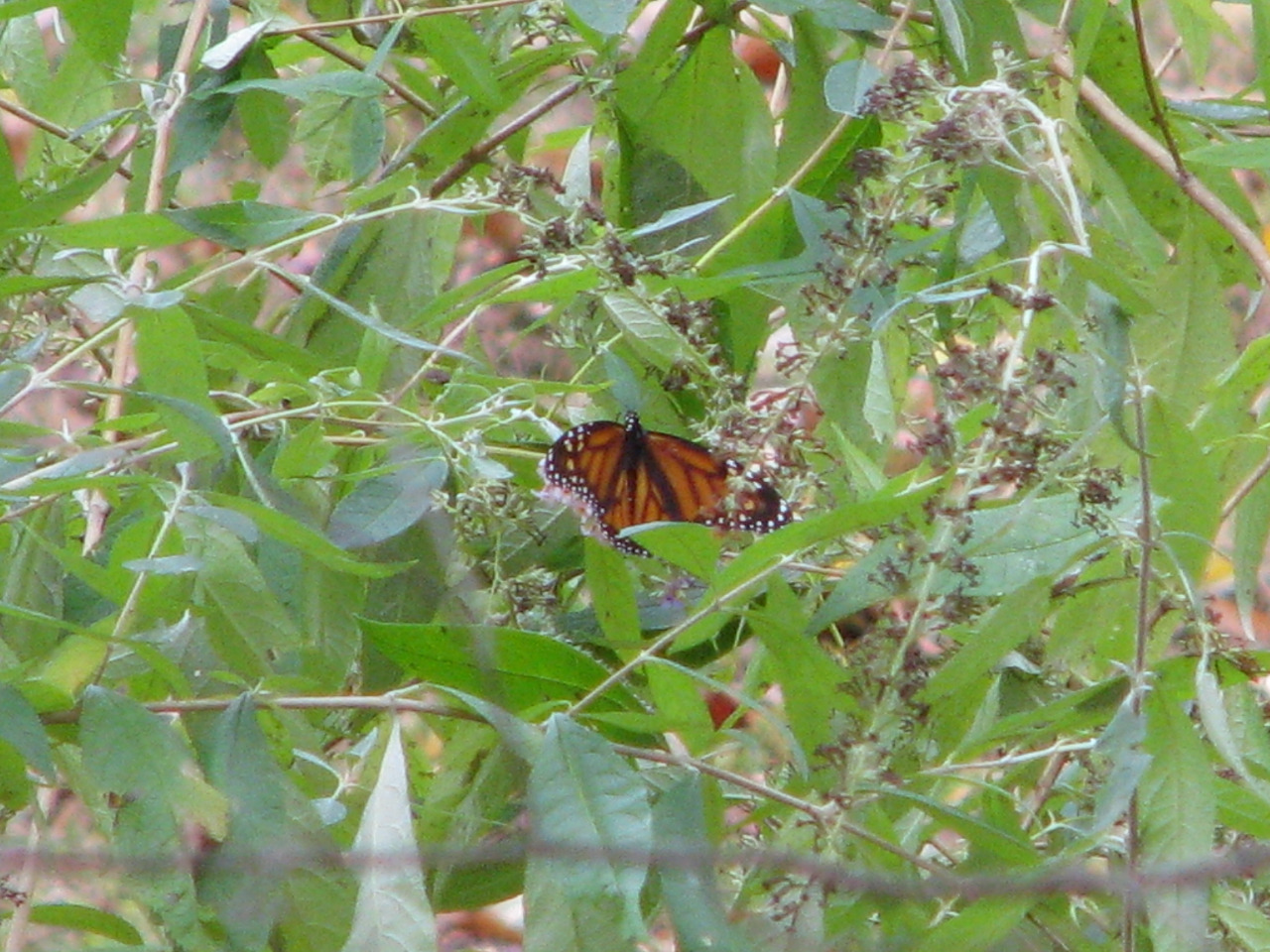 Date: 10/29/2022
Number: 1
It was 64o & breezy - this Monarch was the only butterfly we saw all day. It dropped down from the north landing in one of the few blossoms on our lower butterfly bushes, then quickly continued up our yard to my Torch flowers - the main pollinator for all butterflies since our early frost.

The Monarch season started fairly late (1st of September) but has been steady for the past 2 months. We have seen many, many Monarchs passing through our yard, N GA and Florida throughout Sept, Oct. and now still trickling thru in November but I haven't had time to post them. We also raised wild caterpillars (starting with the first wild eggs on our milkweeds in early September) to increase survival - we released the last of 40+ Monarchs on 10-25-22. I am going back and posting more of these reports.
Woodstock, GA
Latitude: 34.2 Longitude: -84.4
Observed by: Vicki
Contact Observer
The observer's e-mail address will not be disclosed.
Contact will be made through a web-based form.